Arts and Design Collaborations for Cultivating the Fashion Brands' Experience
Although it seems that we live in a time which brands can interact and relate with us, easier than ever, thanks to fast growing technology and new media channels; sustaining "a real bond" with the consumers on the other hand is getting more challenging and it still is all about our feelings for the brand. Feelings that is not anymore only nourished by digital or traditional ads, but also by overall experiences that brands deliver to its audience. In other words, Bill Gates' infamous "Content is the king" concept is appears to be evolved into "Content may still be the king but consumer experience is the emperor."
What do we mean by this? Firstly, it is useful to contemplate about the idea of using design as the competitive advantage and creating a company culture around it.
Since more and more brands from every sector have started to appreciate and involve design's tools in order to understand their customers and plan their communication actions holistically. When David Kelley, founder of the phenomenal global design consultancy firm IDEO, first adapted design thinking for business purposes, design thinking concept was widely considered as applicable and reserved mostly for design sector. Kelley, on the other hand, argued that design thinking is a consumer/audience oriented problem solving approach. It can help all brands from all sectors to understand what drives their audience emotionally and rationally, then to create the strategy to deliver the message/product, and lastly, makes them to compose the proper storytelling in the process to originate great solutions (products, services, contents. physical or digital experiences) for engaging their audience.
Now we will see how fashion brands embrace design thinking in their strategy in various ways from digital messages to exhibition design - and many more.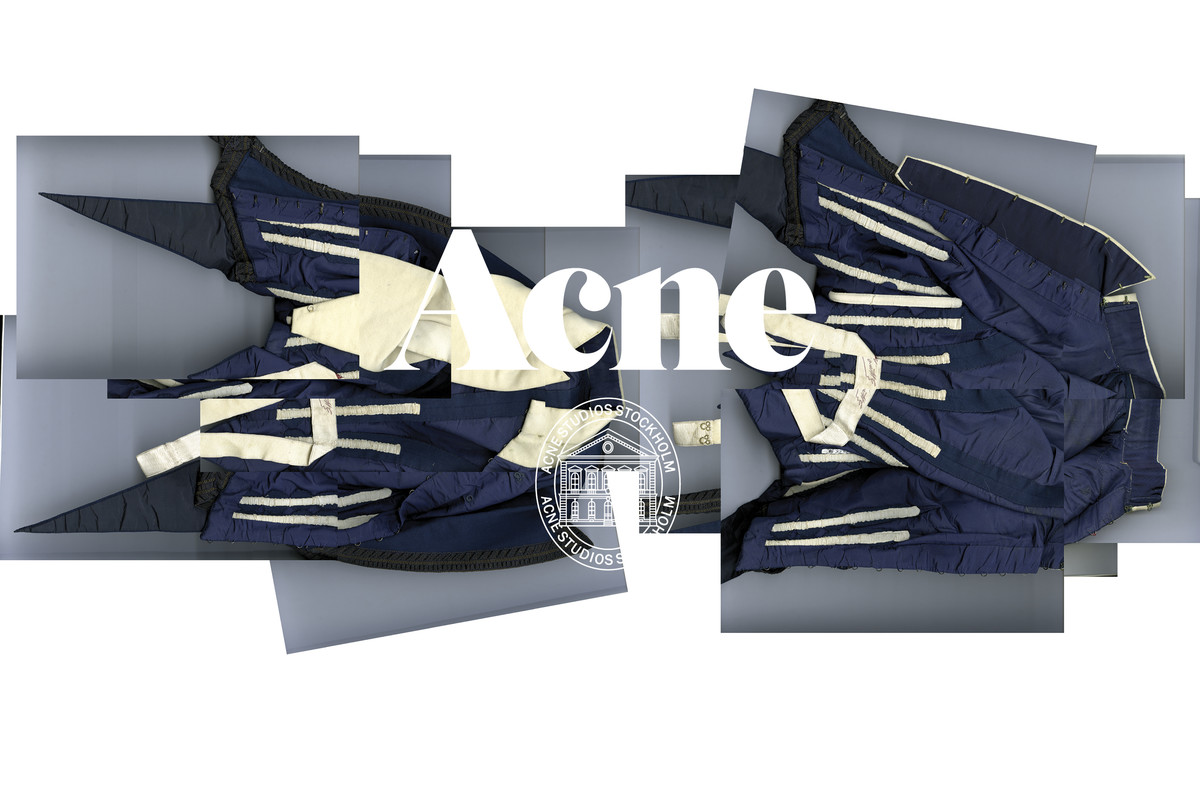 Katerina Jebb for Acne Studios
Known for its minimalist creation practice, Acne Studios was founded in 1996 as part of the multidisciplinary creative collective ACNE and has been offering various artistic collaborations and spectacular one-off projects in fashion since then.
For Acne's FW2013 collection, British multimedia artist Katerina Jebb was invited to explore the archive of historical garments at the Musée Galleria, the Musée de la Mode de la Ville de Paris with the brand's co-founder and creative director, Jonny Johansson. She scanned the pieces inside out, and created striking photomontages that were used as the collection's print and on window displays of 36 Acne stores worldwide.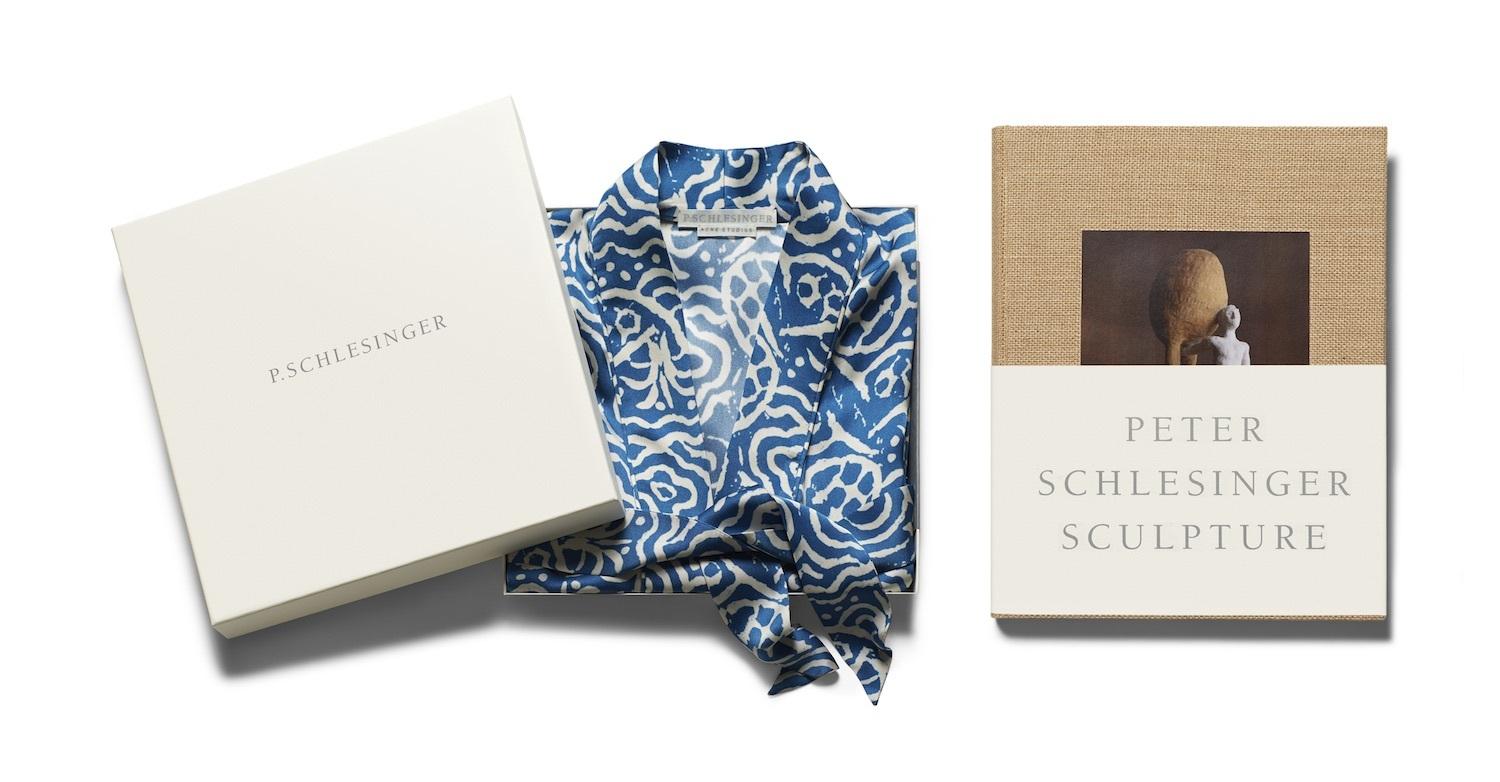 Peter Schlesinger x Acne Studios
Best known for his sculptures, Peter Schlesinger teamed up with Acne Studios for numerous projects throughout the years. Spring 2015 though, had seen a different one: a capsule collection of unisex silk pyjamas that has evolved directly from the work as well as an exclusive retrospective book with photographs by Eric Boman, Schlesinger's partner of 40 years and including 150 of Schlesinger's work from 1980 to present; printed on Japanese paper.
Nina Band for COS
"A style inspired by architecture, graphics, design and arts" says Karin Gustafsson, creative director of COS. It is a brand positioning itself sincerely collaborative not only with great designers but also artists of many disciplines, architects and makers.
Reflecting this approach of the brand, photographer Nina Band was commissioned by COS and created a limited edition set of prints exploring shape and form to demonstrate an abstract vision of modern architecture. Inspired by the Cubist and Minimalist movements, each pair consists of a photograph and a reconstruction of the image in paper collage - they could seen on display of COS store windows and an Instagram campaign was held to have a chance to win the prints.
"We find it incredibly exciting to see how artists reinterpret our core DNA and create an experience for the visitors that they hope will be memorable and feel very much like a coming together of the designer's vision and COS."
Karin Gustafsson COS Creative Director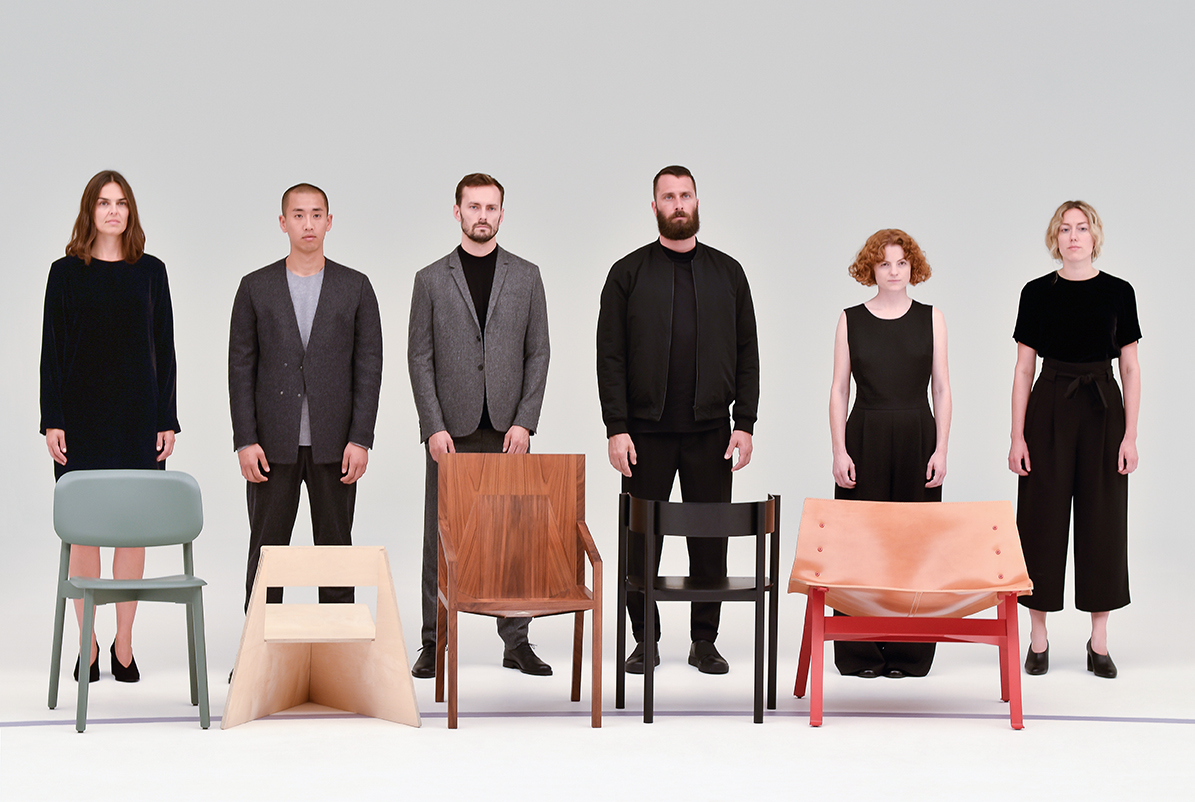 "Musical Chairs" by COS
Six furniture designers invited by COS to play the game musical chairs, wearing pieces from the COS AW16 party collection. Film was made by the Dutch creative production studio, Lernert & Sander and features Canadian designer Philippe Malouin, Seungji Mun, founder of Seoul and Copenhagen-based studio Mun, Dutch designer Marjan van Aubel, German product designer Tino Seubert, British furniture designer Lucy Kurrein, and Mette Hay, co-founder of Danish design house HAY, each with a chair that they've designed. When the music stops, each designer competes for a seat, and the last person standing is excluded from the game. One more designer chair is removed after each round, until there is only one designer sitting.
Formafantasma for Sportmax
As the slick, urban line of Max Mara, Sportmax asked Amsterdam studio Formafantasma to define the set design of its Milan Fashion Week SS2015 show. The result was impressive: Dutch design studio designed the set inspired by the Russian Cubo Futurism art movement and architectural design style of Pietro Lingeri and Italian summer houses built between 60's and 70's, characterized by a large use of terracotta solar shadings.
"We wanted the space to feel not as a scenography but more as a deconstructed architecture. We wanted to still keep their product at the centre."
Andrea Trimarchi & Simone Farresin, co-founders of Formafantasma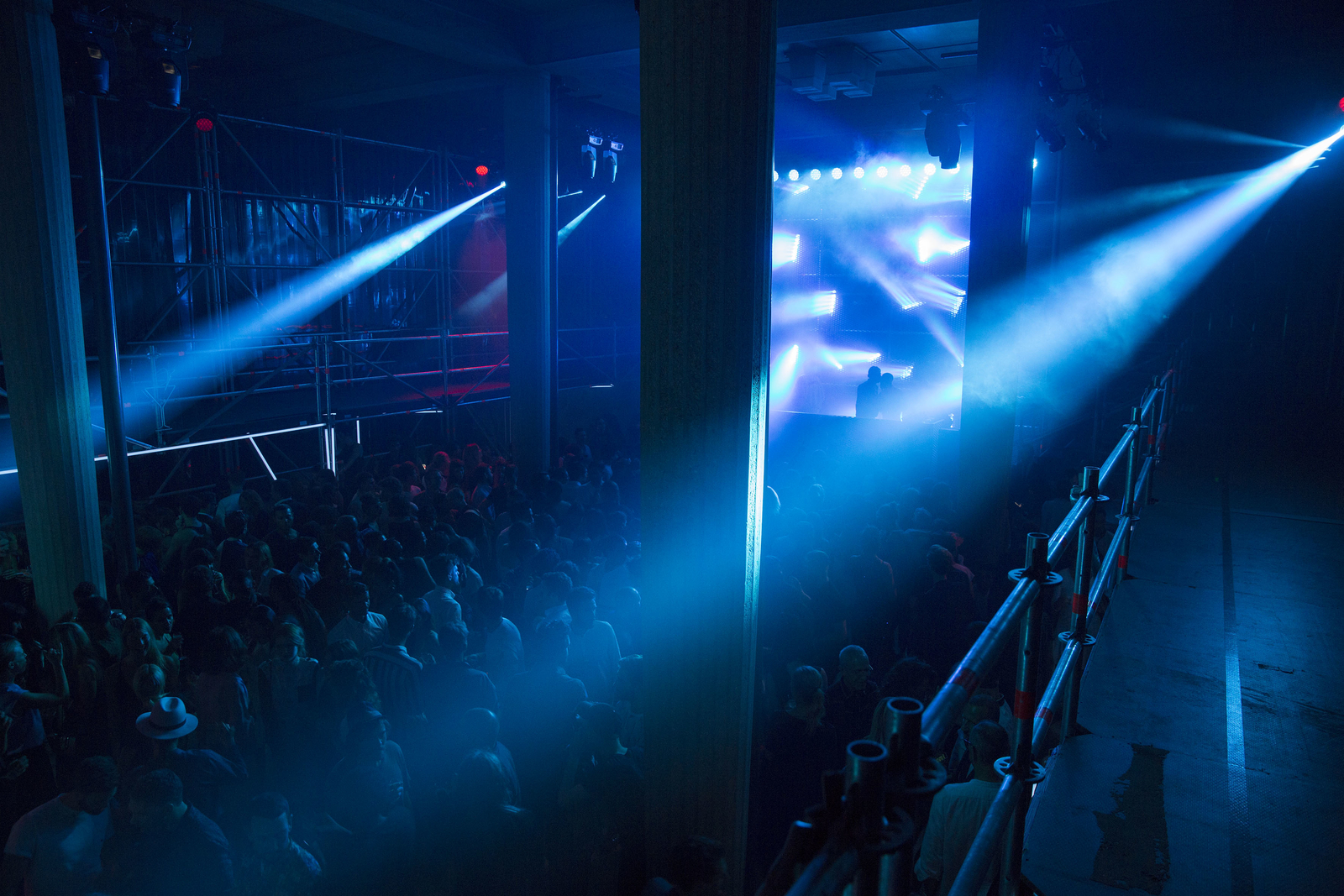 OMA for Miu Miu Club
Having a 25 years of relationship with Prada Group, AMO, creative research and concept development arm of Dutch studio OMA was invited to create a temporary intervention into the official CESE government offices in Paris for the one-night-only fashion event by Miu Miu: Miu Miu Club. AMO's Miu Miu Club included a dinner, a fashion show and several musical acts in a Neoclassical-style building in Paris originally designed by French architect Auguste Perret, who specialised in using reinforced concrete. Inspired by 1990s nightclubs, suiting perfectly with the collection displayed on the runway that floated on a blue pool, AMO design "referenced an underground and industrial atmosphere with strip lighting, metal grids, and PVC sheets".
Tokujin Yoshioka for "MIYAKE ISSEY EXHIBITION: The Work of Miyake Issey"
Japanese artist and designer Tokujin Yoshioka has been collaborating with Issey Miyake brand for over 25 years - and for the forty-five years of innovative fashion and design by the brand, collaboration continued to grow with Yoshioka's installations exclusively designed for the exhibition. The show outlined Miyake's working methods, technologies and signature designs. Yoshioka's Transparent Body Installation is used to "symbolise the future" -in a great harmony with Miyake's artistic vision- in a section of the National Art Center exhibition. Named Body Works, the room Yoshioka designed, featured Miyake's human-focussed garments from the 1980s - accompanying with the mannequins made of 365 layers of laser-cut acrylic plastic, stacked up in horizontal and vertical layers to from the shape of a woman's body.
Tokujin Yoshioka for Issey Miyake Tokyo Store
Not only designing sculptures/mannequins that perfectly reflect the design philosophy of Issey Miyake, Japanese artist and designer Tokujin Yoshioka often works with the brand for designing its retail spaces. For one of its latest Tokyo stores, Issey Miyake worked with Yoshioka - he preferred the combination of concrete walls, mirrors, as well as deep red dyed giant aluminium triangle panels. As quoted by Yoshioka, "The design expresses two contrary times, which are history and future, by contrasting between a texture that has been created over a long period of time and the futuristic triangles."