Creating communities is in our agenda for a while and we try to extend this title as much as we can within different concepts. Looking at the history, we can see that the products which were composed and shaped in the consequence of getting together have a similar nature - they all sum up the discourse and disposition of the community. Before Memphis, there was Studio Alchimia of Mendini and Sottsass and we can name Archigram of Peter Cook, Yona Friedman and Micheal Weber. Looking even earlier, for instance; Da Vinci's atelier in Florence.
Products that were created in such environment greatly reflects the creative process of the community and spontaneous or systematical flow of the cooperative balances. We are discussing about a 'community' that makes its own tools, individualise the solutions according to its' needs and gradually, generates its own product library. All these happen in 'a space' where the members of this community shape and define - and I think we will discuss this exciting case for many years to come.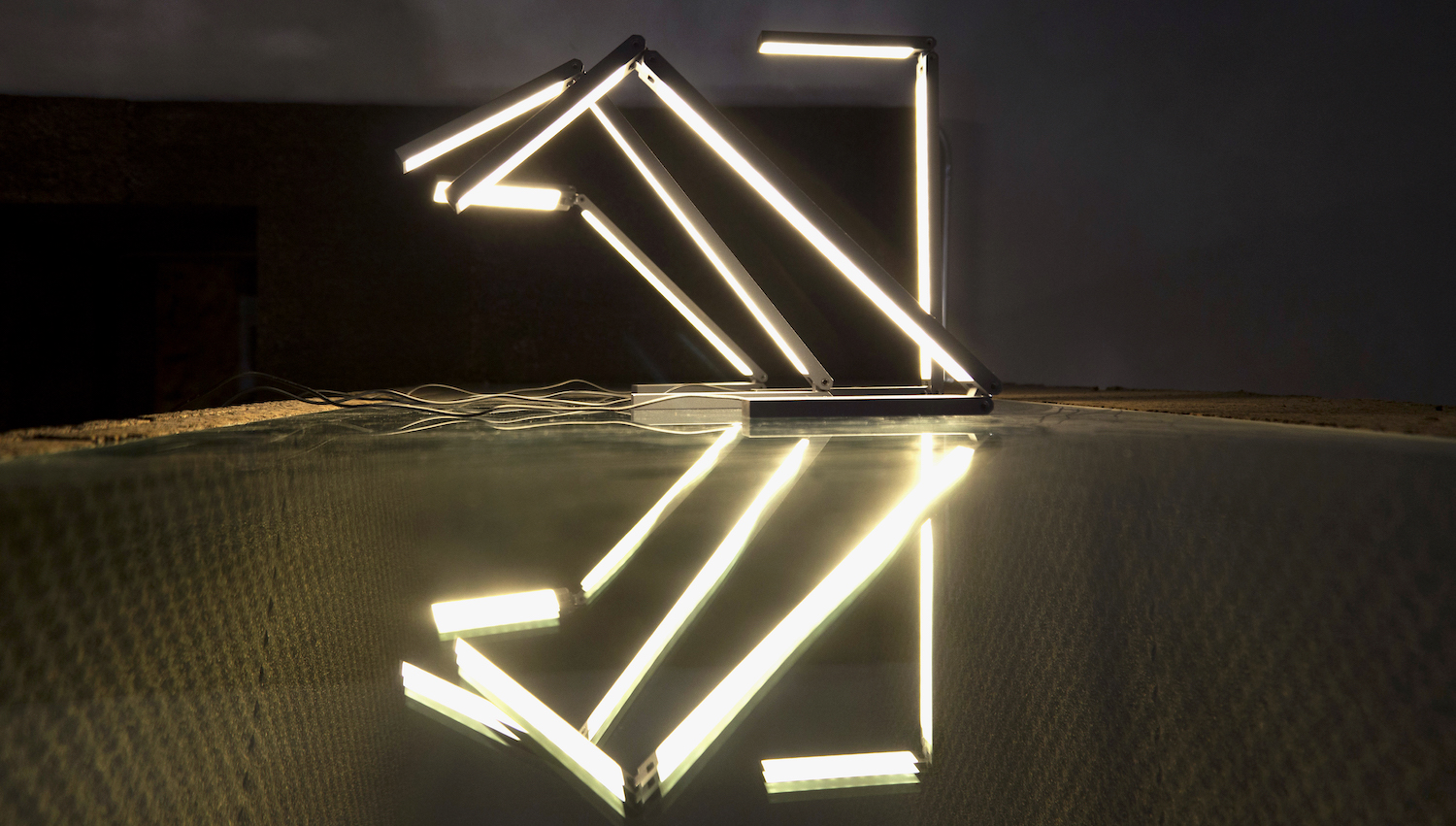 Since its foundation ATÖLYE, creates platforms with great value -in the longer term- by gathering creative profiles with different production practices and giving them opportunities to cooperate. In addition to their transparent and multilayered co-working approach, ATÖLYE team established a furniture brand called CNVS and LIMINAL was created while they were in search of a mobile lighting element for their workspaces. As the product of an ongoing cooperation, LIMINAL was developed by ATÖLYE LABS and interdisciplinary artist and architect, Buşra Tunç. It is a multi-functional and minimalist lighting unit that can be easily adaptable for various locations, occasions and moments.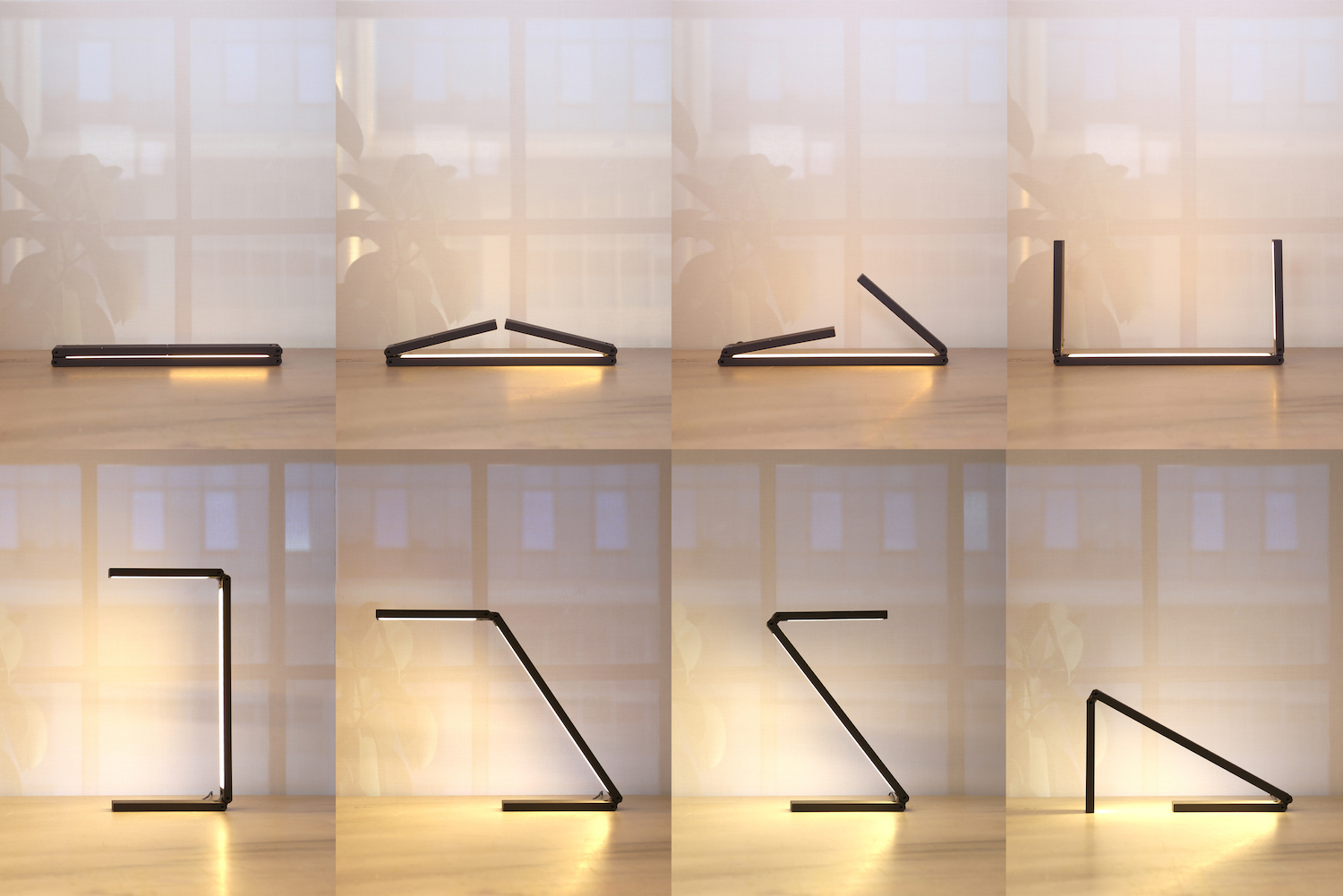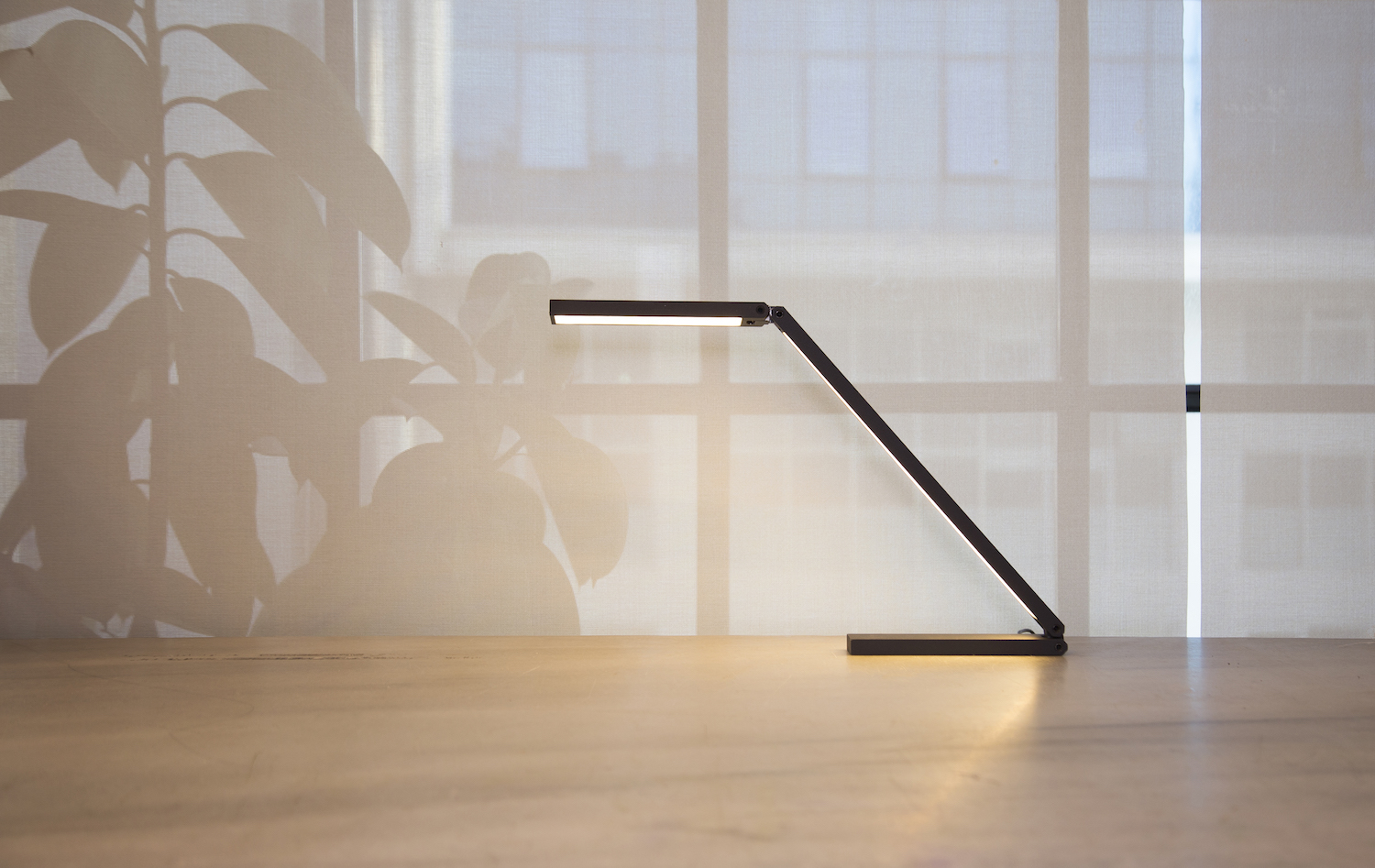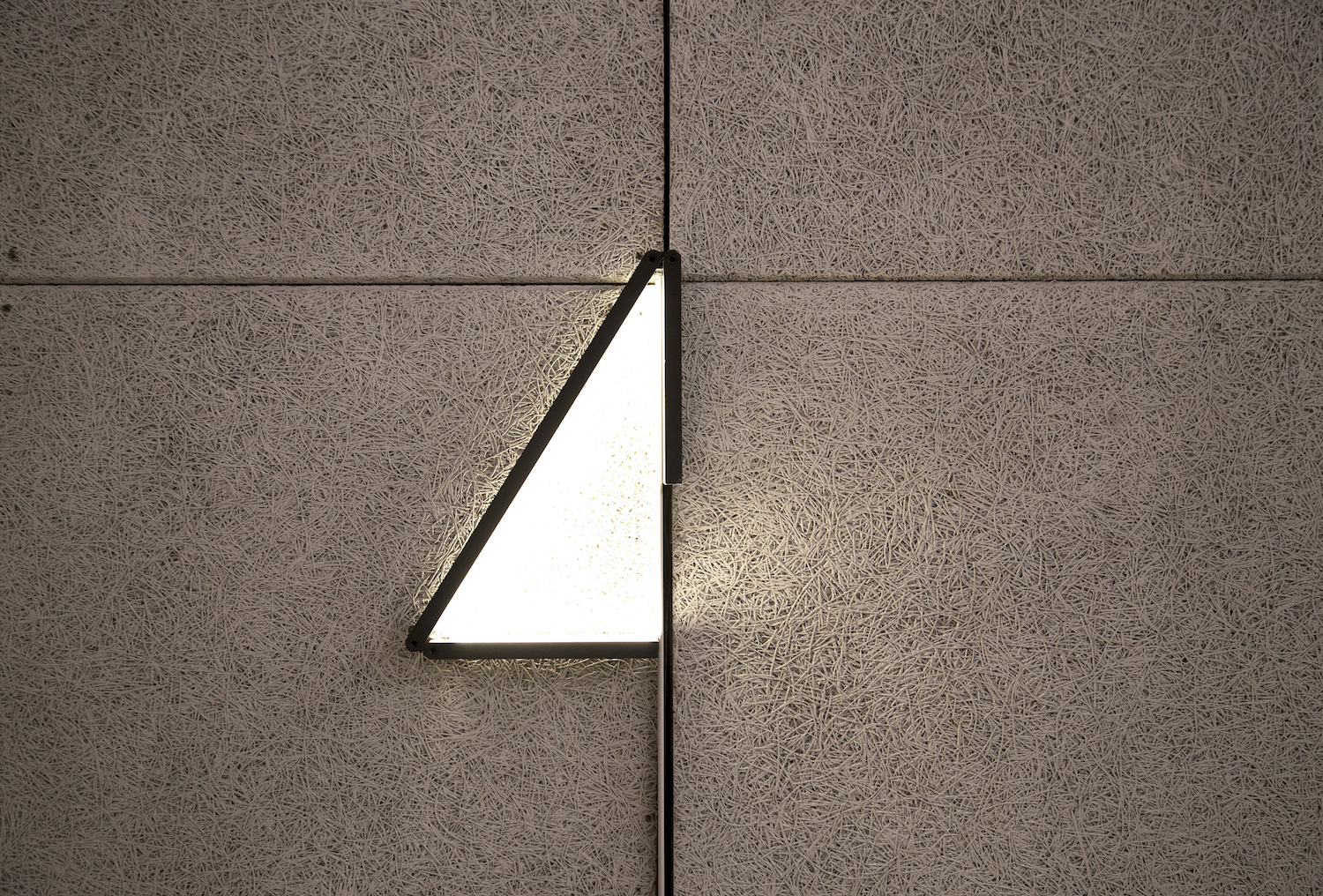 LIMINAL offers flexible usage with its sleek figure of a single line. It can be folded in different directions.
With the LED lights on its both surfaces, it can be used in homes, offices, libraries or outdoors, as well as on various surfaces like walls or tables.
LIMINAL was produced after an active cooperation period with local manufacturers in Istanbul. During prototyping, team worked with local craftsmen just 5 kilometres away from the atelier.
Details of LIMINAL's 270 degrees rotatable stainless steel junctures.

Now, LIMINAL seeks to be a product design funded through a crowdfunding platform Kickstarter. You can learn more about the product and support LIMINAL through its Kickstarter profile.
Concept & Design: Buşra Tunç
Strategy: Engin Ayaz [ATÖLYE Labs]
Technology: Ahmet Alpat [ATÖLYE Labs]
Graphics: Ece Çiftçi, Ufuk Barış Mutlu [ATÖLYE Labs]
Video Production: Özgür Önurme, Murathan Sırakaya [ATÖLYE Labs]
Communications: Emre Erbirer, Bala Gürcan [ATÖLYE Labs]
Team Members [ATÖLYE Labs]: Kerem Alper, Elif Karaköse, Yılmaz Korkmaz, Beril Odabaşı
External Collaborators: Yüksel Demirel [Prototyping], Berkay Tunalı [Process Video Direction], Umut Gonca [Process Video Music]