"Multiple Perspectives" series examines the relationship between architecture, city and human in the city—through photography. Our fifth guest is Lane Coder who has been working in landscape photography which gives him a wonderful reason to immerse himself in nature.

"I have always loved architecture for as long as I can remember. When I moved back to Connecticut from New York City, I began photographing the mid-century modern architecture in my home town. I had always been fascinated with these houses, even as a child."
You have a wide range of topics from portraits to landscapes, from fashion to lifestyle. Do you have a favourite field among them? Do they get nourished from each other?
I do enjoy many different genres of photography but I cannot say I have a preference, except perhaps landscape. There is something to be said about being alone with your camera in the nature, there is a sense of peace and a very rewarding sense of solitude. But if I was to focus on that for too long, I would begin to miss photographing and being around other people, that energy is contagious and beautiful within itself. So I would have to say I just love the medium. I studied painting and other fine arts before I found photography which always frustrated me. So when I discovered photography, I really felt like I found the tool to explore all of my interests.
I think they absolutely nourish one another. I try to keep a consistent aesthetic throughout all of my work and the different genres that I work in absolutely have an influence on each other. I first noticed this symbiotic nature in my work after photographing a capoeira dancer / martial artist in a large studio, then I had a fashion shoot later that afternoon. When I was working in the darkroom making test prints the next day, I realized the movements I was getting from the model, as I was directing her, were directly influenced by the dancer from the previous shoot.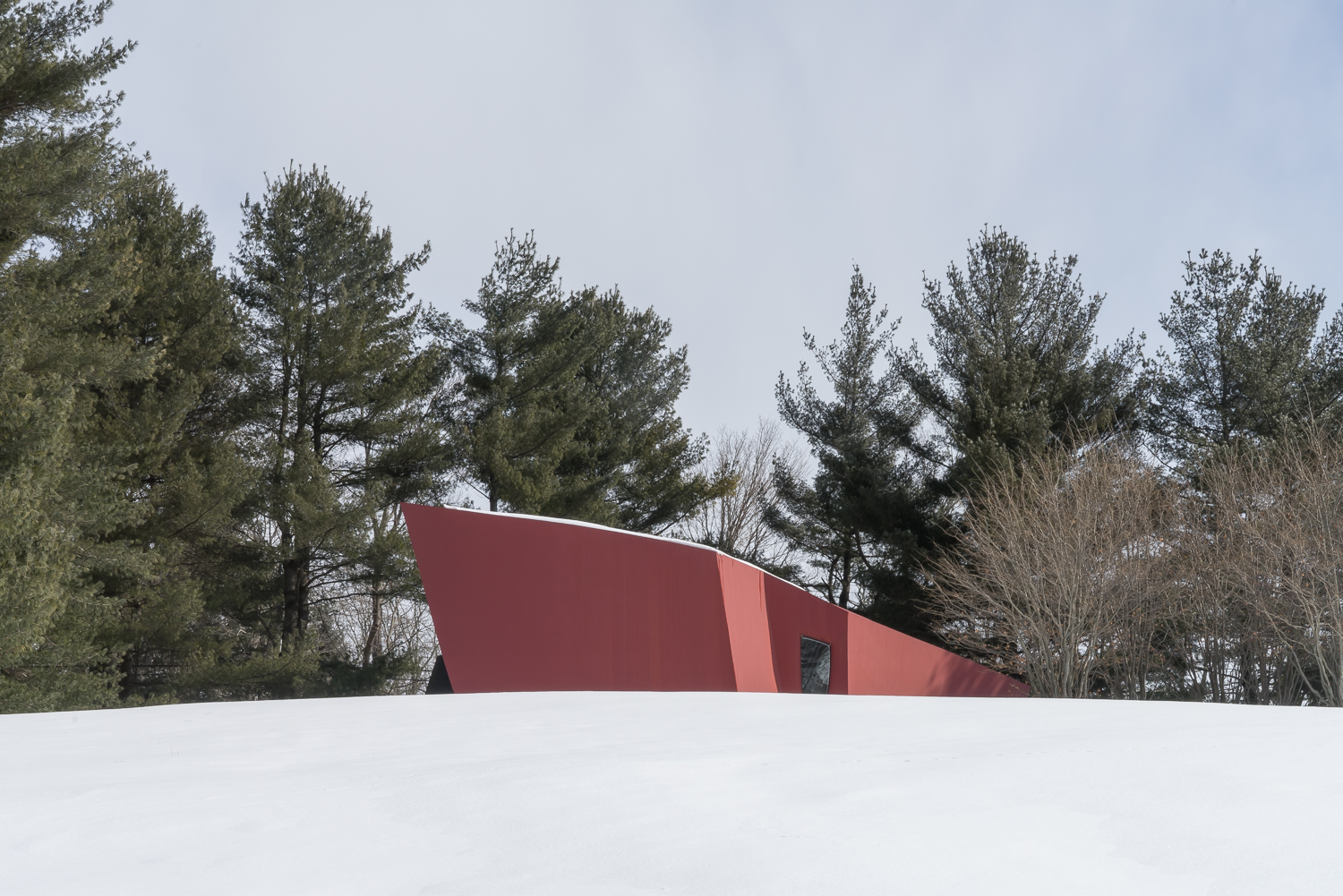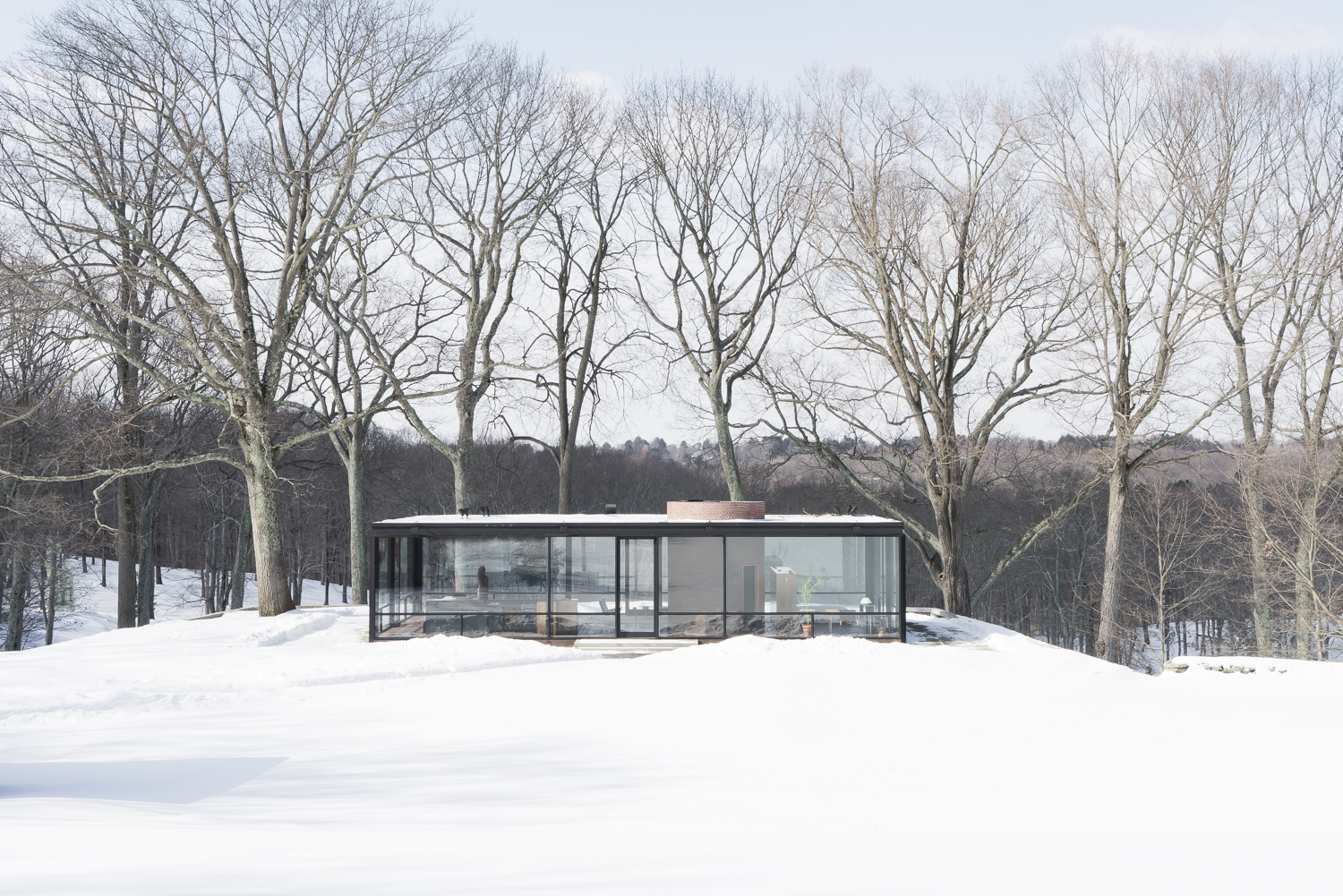 "Drive-Ins" capture an abandoned area with the cinema board, box office, and a large empty field. Do you think your photographs can bridge the gap between the past and present?
I hope so, especially in the case of that project. I am a very nostalgic person and I like to keep old memories alive, whether they are of family members I have lost, moments with friends, girlfriends or an abandoned drive-in theatre. That project was an assignment but it helped reinforce how interested I am in "timelessness" and not in trend. I prefer the viewer to have a deep emotional reaction to my work and relate to it in some way rather than say it is "cool". However, I have been getting "cool" a lot with my more recent abstract works and I appreciate that too.
As far as I see, "Leave Trace" is reflecting the components of sport areas in the urban spaces in different seasons. What has been your purpose while creating this series?
That project began after I graduated from college 13 years ago and I moved back to New York City from Los Angeles. My hometown is 45 minutes from the city so I was going home and visit my family on the weekends. I had not been living in that area for many years and began visiting the places where I spent time as a child. Somehow most of those places were sports fields; I played a lot of sports before I began studying art.
Back to that interest in nostalgia, I decided to photograph all of these fields completely empty but showing evidence of what had happened there in the past. My memories of these locations are strong and they stay more intact in my mind by showcasing them empty.
What is the role of the city, architecture and landscape in your works?
Landscape, architecture and the city are all very important subjects in my work and probably in that order. When it comes to cities, I look for something out of the ordinary, something out of context that brings you to a different place. I like it when somebody asks "where in the world is that"? Two examples would be: a picture I took in the Brooklyn Navy Shipyard of a salt dome and an "aerial" cityscape of the Shibuya neighbourhood in Tokyo.
The salt dome is a storage facility for salt that is used on the streets of NYC during snow storms. It is a large, open, dome-like structure with lights along the center of the ceiling and white salt, that almost touches the ceiling. The structure is as tall as a one story building. When photographing this up close, with very little environment in the back ground to put it into context, it becomes something different.
The other example and one that is approached in a completely different way, is an image of the Shibuya neighbourhood in Tokyo. I was staying at a hotel that had 41 floors and I decided to go to the top floor and found an observation deck. I was then able to photograph the city from such a great height that it felt like an aerial. The entire area of the neighbourhood was monochromatic, everything was a shade of white. It was surreal.
I have always loved architecture for as long as I can remember. I have been photographing architecture, in an untraditional way, for many years. It was when I moved back to Connecticut from New York City that I began photographing the mid-century modern architecture in my home town. I had always been fascinated with these houses, even as a child. Now I have been blessed with the opportunity to do long term projects at Philip Johnson's Glass House and most recently at a project at Grace Farms photographing The River, which was designed by architectural duo, SANAA. There is something about the strict composition of lines, in combination with beautiful lighting that is so rewarding when it comes to architectural photography.
Landscape has always played a big role in my work. I enjoy the practice of being alone with my camera, not having to direct anybody and then finding the image in its natural state. When I began studying photo history, I became really interested in photographers like: Joel Sternfeld, Stephen Shore, Mitch Epstein, William Eggleston, Thomas Struth, Andreas Gursky and Richard Misrach. I love the idea of "The Democratic Camera" and hyper objectivity in landscape photography.
I am also a huge lover of the nature! Landscape photography gives me a wonderful reason to immerse myself in nature and often in places where it leaves me speechless. I had the opportunity to fly in a helicopter to the Eyjafjallajökull volcano in southern Iceland in 2010, soon after it had erupted. The pilot put me in a harness, opened the side door and flew us in and around the mouth, giving me an opportunity to take up close photographs of the still smoking volcano. One of the most amazing experiences of my life!
You have captured "The Glass House" first in fall, then winter, and lastly in spring/summer. What are the differences? How does the nature effect the architecture?
This was a project I did for Architectural Digest. The photo editor and I worked on this for one year, showcasing the property in each season. Each time of the year had a dramatic effect on the property for several reasons, the most significant being that the house is completely transparent. Whichever transformation was happening outside in the nature was brought inside the house, as if the structure became seamlessly intergraded into its surroundings. Also, the landscape, although skilfully curated by Philip Johnson himself, is seemingly wild and very expansive. When the sun sets behind the house in autumn, it appears like the landscape is on fire. There is also a lighting on the property designed by Richard Kelly, which makes it quite magical in any season but especially in the fall. When there is four feet of snow, it becomes a monochromatic wonderland. The trees bow down from the weight of the snow and everything sparkles in the sun. During the spring and summer, everything is so lush, dense and saturated in a green hue, that it doesn't even seem real.