The constant gymnastic of scale
I don't need to change my chairs. I have to design so that I can be seduced by another system of product. Maybe this is something belongs to the 90s: The subject is no longer a statement for the product but an emotional relation with the potential buyer. This is the design of communication.
Dear Christophe, which countries you were traveling for the last days?
I was in Morocco and Italy, just came back from Sweden and I've also been in Algeria.

For what kind of projects?
In Morocco we are doing interiors of two hotels and couple of residences. We are also doing architecture there. I have been to Sweden for a furniture project and Algeria for a big hotel, which hopefully ends soon and lastly, Italy was also for furniture.
How do you manage to work on different scales? Is it chaotic?
It's not a chaos, it is the constant gymnastic of scale. If you take a project from concept to its development, only the development part is different because of the scale. Finding a concept, telling a story or writing a scenario… They are all the same. It can be a spoon or a building. It's about how you express ideas on a certain subject. It is the same story.
How was the design and manufacturing scene at the beginning of your career? Rapid prototyping and manufacturing process have grow fast in the last 10 years. Not a long period for an architect or designer. How do you compare this technology for your practice?
This is a very interesting question because things have been revolutionary different since before and after. Things will never go back to where they were before. Now we are in constant communication with people; hours, minutes, seconds with our smartphones. It's not something like everything disappear then pop up months after, it is constant. This is the only difference for me.
I don't see much difference in our jobs before and now in terms of difficulty. I see more necessity for awareness. Today you can test everything using programs, computers, applications and so on. There's a lot of improvement to test virtually a project but I don't see much difference in the process and the quality. The only difference I see is the chaos of information. You are always supposed to be connected. I remember when I was making two or three calls in the past for a project. Now there are hundred mails saying: "Thank you for coming", "Thank you again", "Did you remember?, Yes I do"… I think this was supposed to shorten the processes and to be sure to go in the right result. In the other hand, It made a sort of irresponsibility of people because now you have the machines calculating for you. The time you spent on the project is not efficient. It's just time to get sure that no one will lose information. It is suffering, boring and tiring.
And distracting as well.
Yes, very distracting. Any 10 seconds you open an email that just arrived. At the end, this situation creates a fog, waste of time, useless information. I think people will be bored of receiving too many information soon.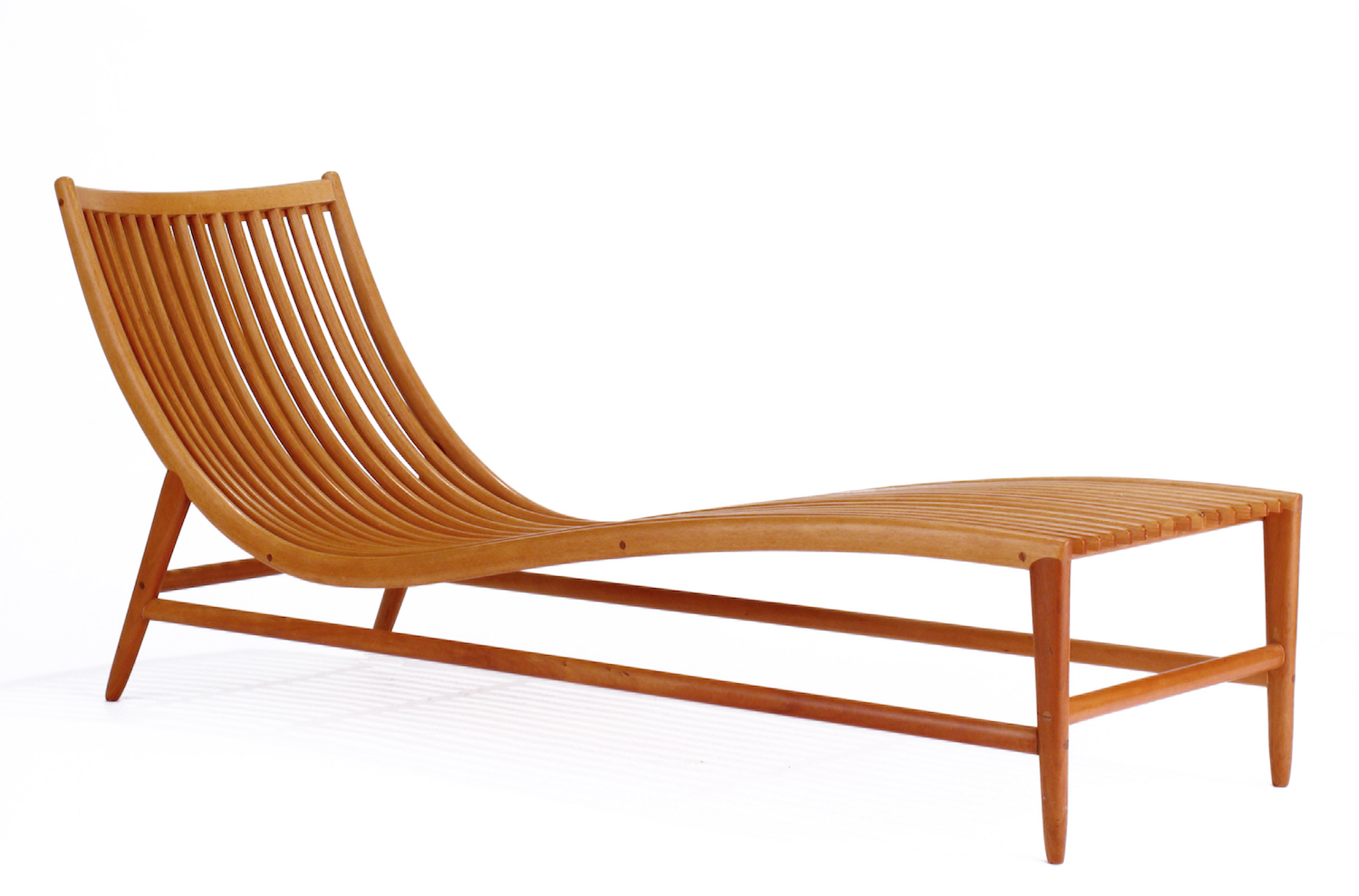 Jasper Morisson's phone design for Punkt is maybe the answer to that. You can make or receive a call and that's it. There is no need for too much information. From your point of view, what is the difference in between?
You don't have the choice because those tools made on purpose. You don't have a choice not to be distracted because it has made to attract things. The system is stronger than your capacity to select your choice. You don't have to choose when things are always ringing, when you're attracted to every second, when you have 20 mails coming per hour and only have time to read 5. It's just an amazing quantity of wasting energy and money. This is crazy.
You started your career at the early 90s. The nineties were really a strong era which defined today's and the future's design scene. You, Ron Arad, Marc Newson and Philippe Starck and so on… How did you interact with these people and the ideology of that time?
I think most of the people from this generation will tell you the same thing. We have been raised in the schools at the 80s and the 80s were not a good moment for design. It was just very binary, all things were functionally annoying. The designer was more like an engineer doing handicapped chairs and wheels or this kind of serious tools for people. On the other hand, creation is more about beginning of post-modernism.
I remember I decided to become a designer at this time saying "This is not possible for me in France." What I see in the design galleries now, which I have a lot of respect, must not be our modernity, I refuse this. I'm sure if you talk to Marc Newson or Jasper, if you talk to many of us, you will have the same answer. We wanted to go in a sort of a new modernity where it stopped at the end of the 70s when the crisis came. I believe that we are all being very much attracted and inspired by the mid-fifties not because we were attracted by the aesthetic. I am asking: "When did it stop?" and "Why did it stop?" "Can I make a new connection from where it stopped?"
I have been raised in modernity. I was young, a typical boy born in the sixties. My mother got the first washing machines, I have seen live on the TV people walking on the moon. I mean the future was just something crazy. Nothing was impossible so I have been raised with a strong optimistic vision of the future. When we started operating, we created a no-future state. I don't think there is an ideology of the 90s or early 90s but there's just this main movement of men trying to reconnect to the idea of modernity which was a good revolution. We had this enthusiasm for new industrial product optimism, materials, functionalities and simplicity.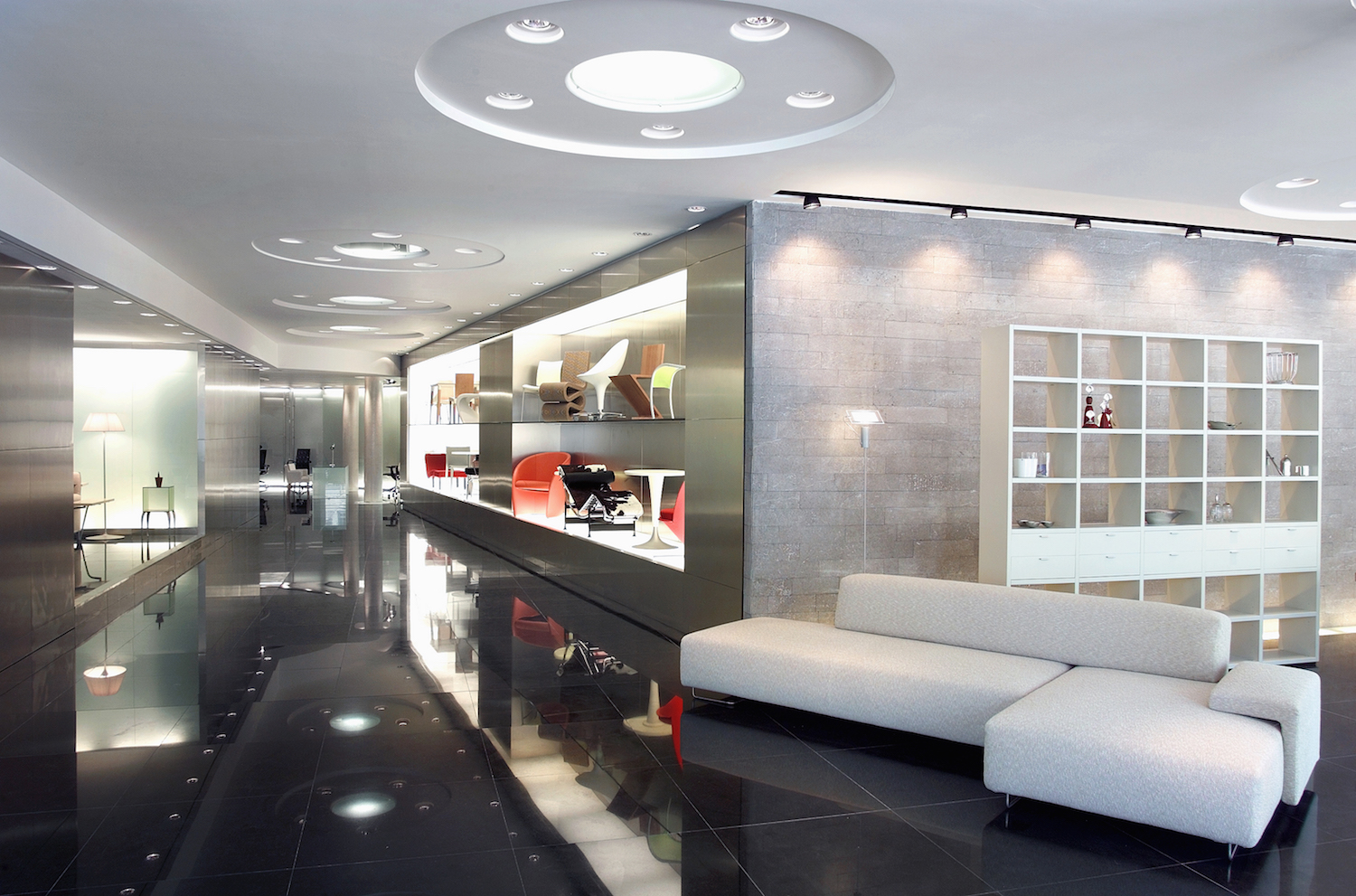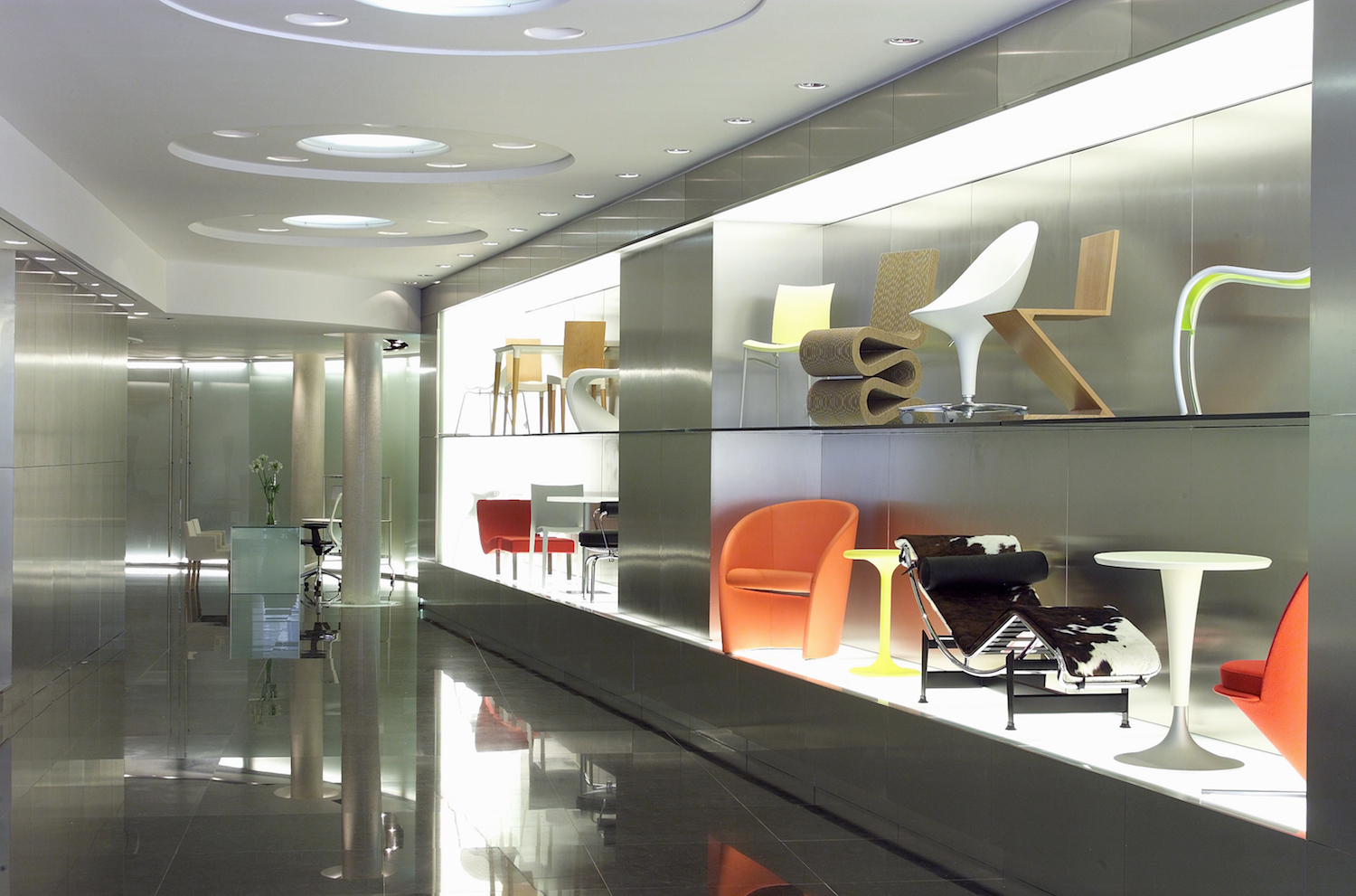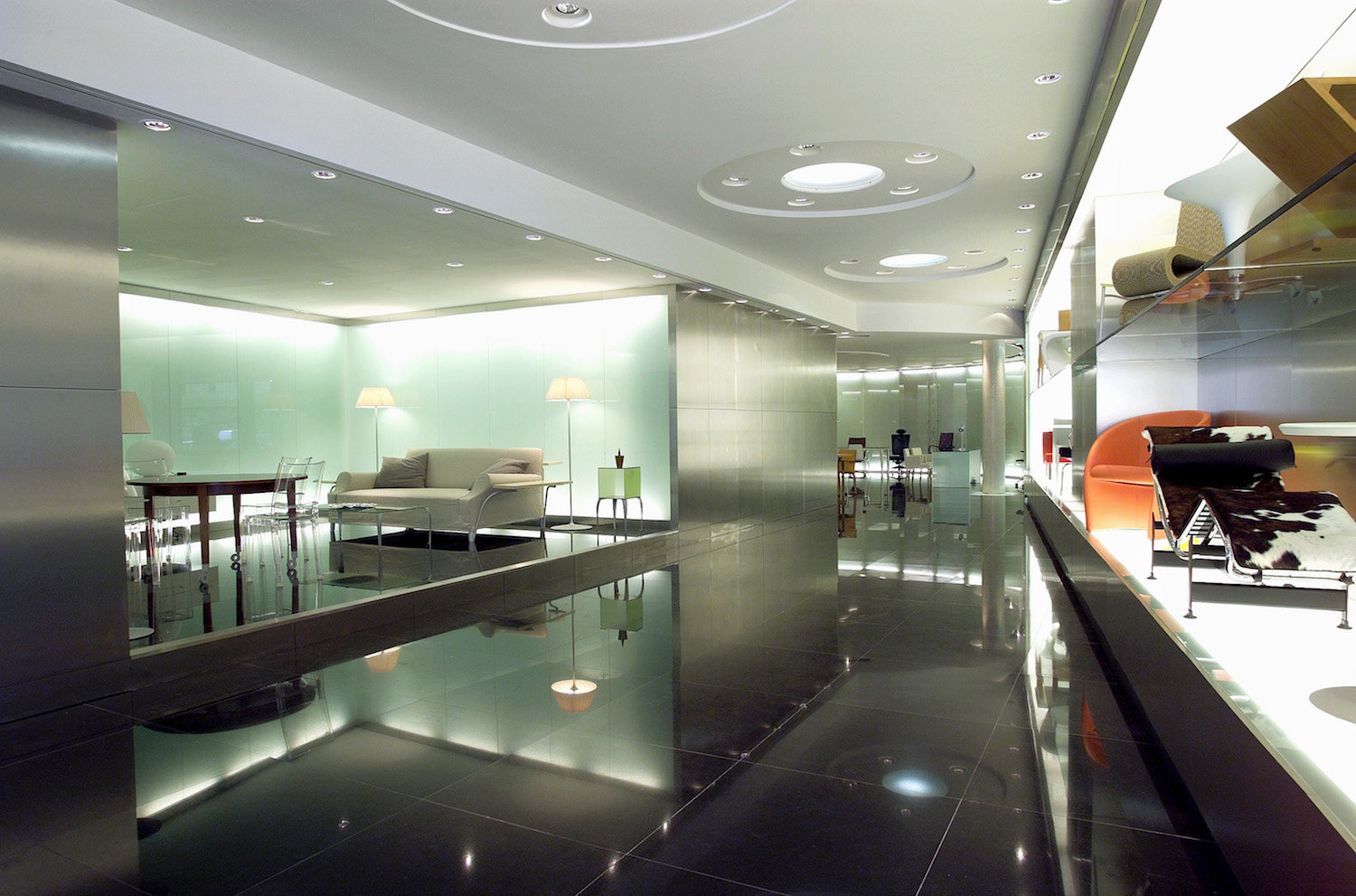 Talking about simplicity, you have a small team in your office. You didn't choose to establish a big design company, you wanted to keep it simple to have more freedom. Can you say that?
I have a very easy way to explain that. I didn't want to become a designer, I wanted to be a musician because I liked the music with my band. When I started making design, I was exactly in the same mood. My intention was not creating a company doing design works. It was just myself doing my stuff as being myself. This became an office but this is not an office. This is a group of people working together. This is a band, not a company. I don't need a band with 80 people, I just need the minimum to make it controllable. This is exactly what I am. It sounds ridiculous as a metaphor but this is exactly what it is. Otherwise, I would just manage people. This is not my job, my job is writing songs and trying to share them with public. This is why I try to have the minimum amount of people around me, only the talented ones.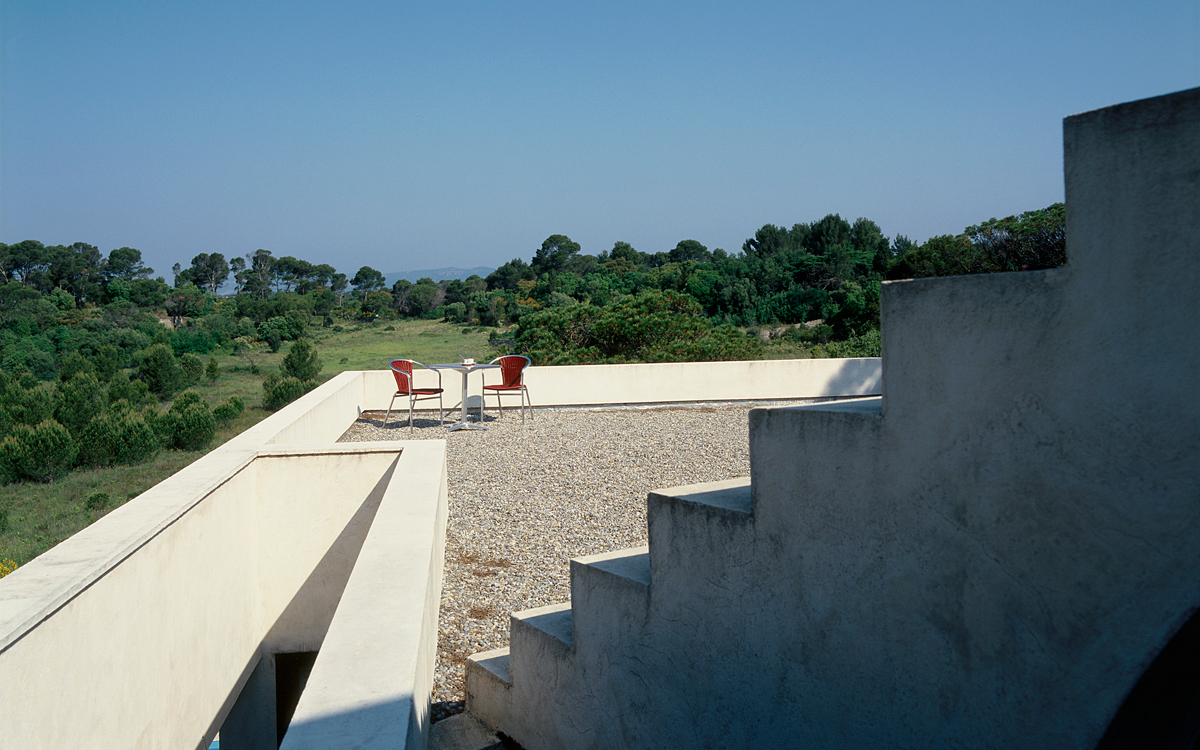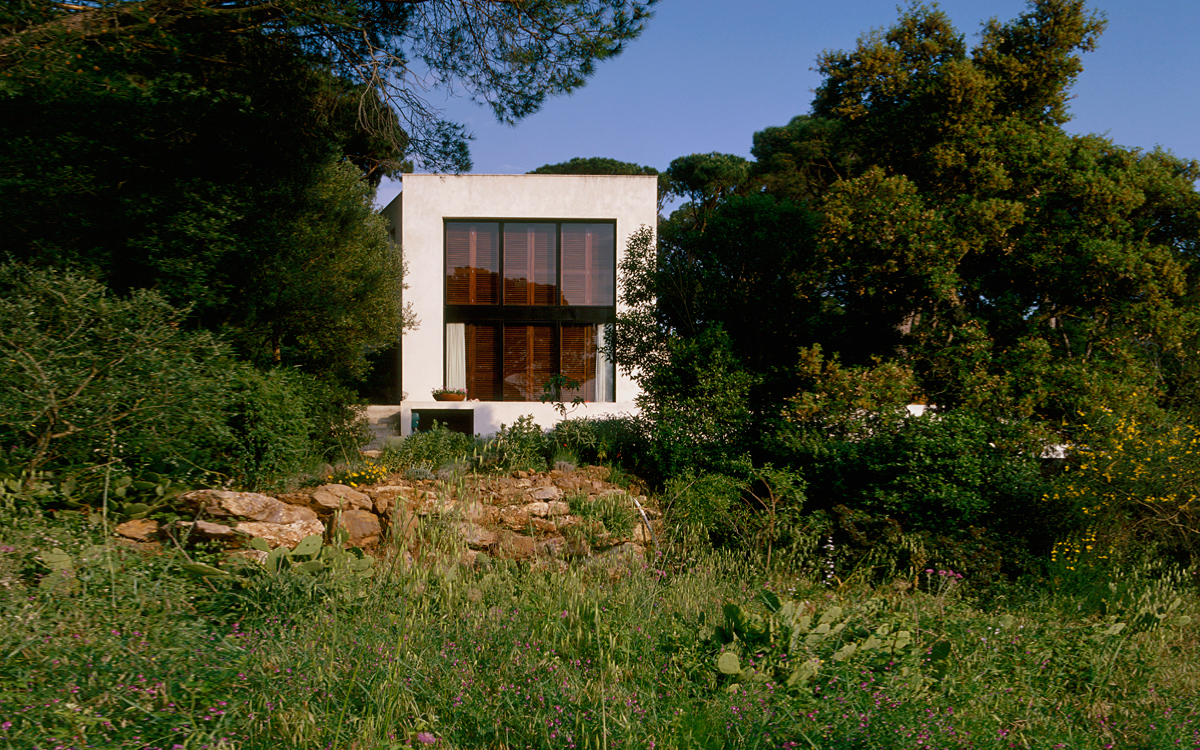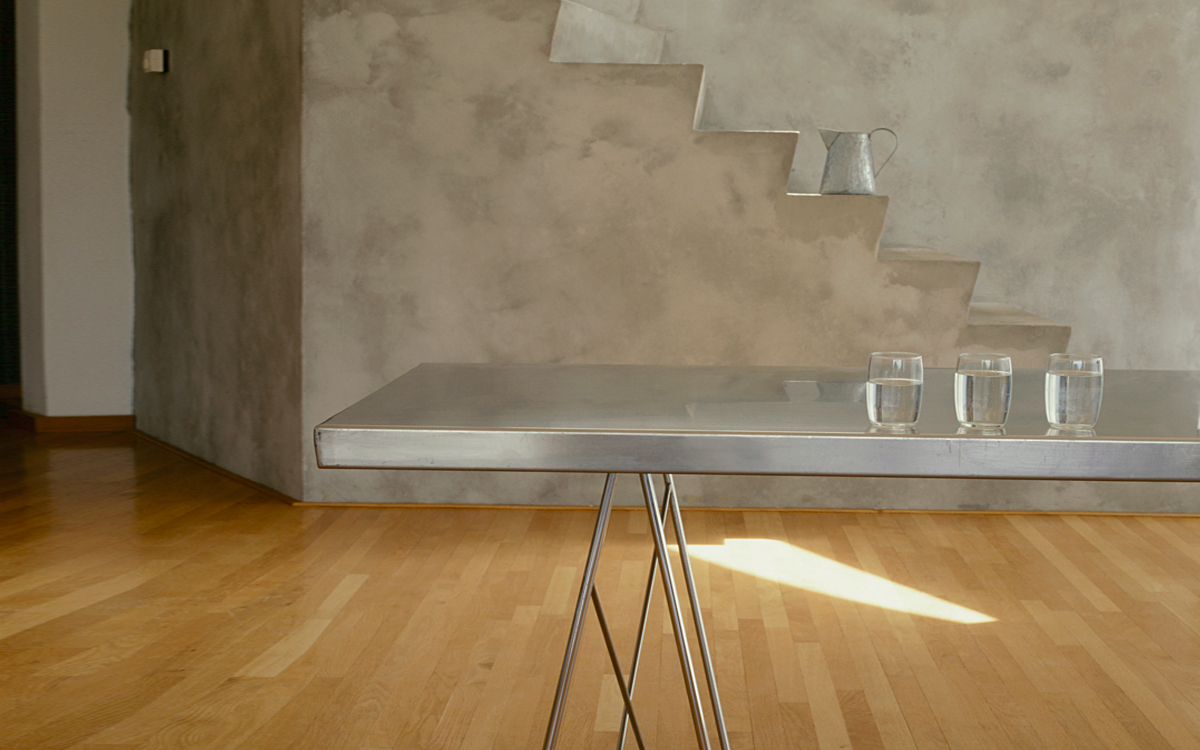 This point of view may also effect your collaborations. How do you sustain your relations with brands?
Even if I try to do my best, I don't think that I belong to this country of design. For example, I have no goals. I have a lot of colleagues saying "I want to change the world!" I don't want to change the world. I am humble. I am just a tourist and I try to do this activity of tourism.
I try to keep it exciting and I am keeping it exciting for me. Going back to your question, my long-term relation with brands is just friendship. This is nothing than that. It is now 25 years that I have been doing things. Yesterday I was in Sweden with the director of a company. Our relation is more like a discussion, we discuss about design but it is more like a friend or family discussion. It is about spending one more long moment in a project because it's a good moment and that's it. Also this is my way of selecting the project to work for. I can not do show off projects with stupid people. I prefer tiny projects with interesting, ambitious and visionary people. I prefer to go with visionary people even if the project is not well paid. Because I will spend two or three years on that project. Two years I'm going to spend with jerks means just wasting those two years.
This is your free zone.
Yes, it's my choice. I'm not driven by fame. Fame is important when you are someone working in the creative industry. I'm not doing this because I need chairs, I am designing chairs because it is my way of expressing and sharing my ideas. If I was a writer, I think I would write books. If I was a musician, I would make songs. Fortunately and unfortunately I'm a designer and I'm making chairs. But it is for the same reason; just to express my point of view.
I see your point. Designers' aim to make a revolution has become a really painful issue.
This is also what I believe. Think about the most important painters of history, I don't think their motivation was to make a revolution. They were just finding ways to express their difference and sometimes there's a difference strong enough to be revolutionary. They did not just decide "Oh, I am going to make a revolution! What the fuck am I going to do? Am I going to be a painter, am I going to be a writer?..."
What is the relation between your design vocabulary and this simple approach?
I don't think there is a direct relation between the kind of aesthetical vocabulary and the fact of being simple. I think you can be simple with style or the opposite. First of all, I think simplicity is not modesty, is not humility. Simplicity for me is the best way to be understood by as many people as possible. I'm trying to express my stories and be happy if a good number of people understand it and agree with it. This is my success. If I want to touch a lot of people, it's much more efficient to do it simple. If I try to be complex I will be losing a lot of audiences. For me, simplicity is the capacity to be in the direct communication with people.
The shapes are of course the vocabulary of the expression but they are not only narrative expressions. For example, I wanted this product to be immediately recognisable as an Emeco chair with this very heavy industrial emotion but it can be frightening. I wanted to add some sensuality, femininity and softness. There are still edges but they are not that aggressive.
I remember your installation "House of Senses" at Milan Design Week in 2013 where you also highlighted the sensuality and the sense of the space.
Especially now talking about the sensuality and seduction, I feel that this is slightly changing. This was the aim of design 20 years ago. At that time, design's goal was inventing new shapes for the new world. Now we don't need more objects. Everything is working well. So why do I need to change my chairs? I don't need to change my chairs. I have to design so that I can be seduced by another system of product. Maybe this is also something belongs to the 90s: The subject is no longer a statement for the product but an emotional relation with the potential buyer. This is the design of communication.
You must be working with a lot of craftsman.
Of course I do, a lot. it's not systematic because I'm not systematic. I am very contextual Especially in Morocco I do a lot of things because I am also a tourist. When you go to a country you see all the things you don't know. It is always nice to buy them and bring back to home and I also put them in my projects.
I have been doing a hotel in Fez. Fez is a very traditional city in Morocco. I had this client who wanted to design a very contemporary hotel. What we did here was really simple, very transparent. It allows a contemporary way of behaving but the architecture and the colour, the patterns sustain. It was very crafty and local. I think in the city of Fez, I could have done something like Zaha Hadid or Frank Gehry or whoever but who am I to destroy 1.000 years of a civilization just because I have decided to put a big object. I usually prefer silence to shout.
Are you happy living and working in Paris?
I'm very happy being in Paris because I have the possibility to travel a lot. Paris is just another destination. I am in Paris two or three days a week. I don't think I would like to be stuck in a city without moving. I've always been traveling for work. As work is my life and traveling for life is what I need. I organically need to move around. I am very happy in Paris. This is not a modern city and I think it is very complex. The city is actually going-down. There are also a lot of things I don't like about Paris. We could do more things with a lot of charm and character but not being copycats of golden ages.