I think it's useless to re-produce the reality. We already know how we can re-make the reality. I try follow another path.
Bastiaan de Nennie is a designer creating hyperreal iterations of everyday objects. Bastiaan was one of the speakers in our "Design for a Phygital World" panel series. We talked about his process of making things.
Firstly, I'd like to ask your perception about the concept, "phygital". What is "phygital" for you?
It's funny because the first time I heard about this word was in the Frame Magazine exhibition. I think it's difficult to describe my work. Because I'm working with my hands and also with the computer. I use the computer as a tool to explore new possibilities but I start the ideas from my head. So everything begins on the physical world, then I bring them into the digital, sometimes keep them there or import them back into the physical realm. It would be even more interesting to make them digital again. Depending on the direction that I want to go, the object change their presence.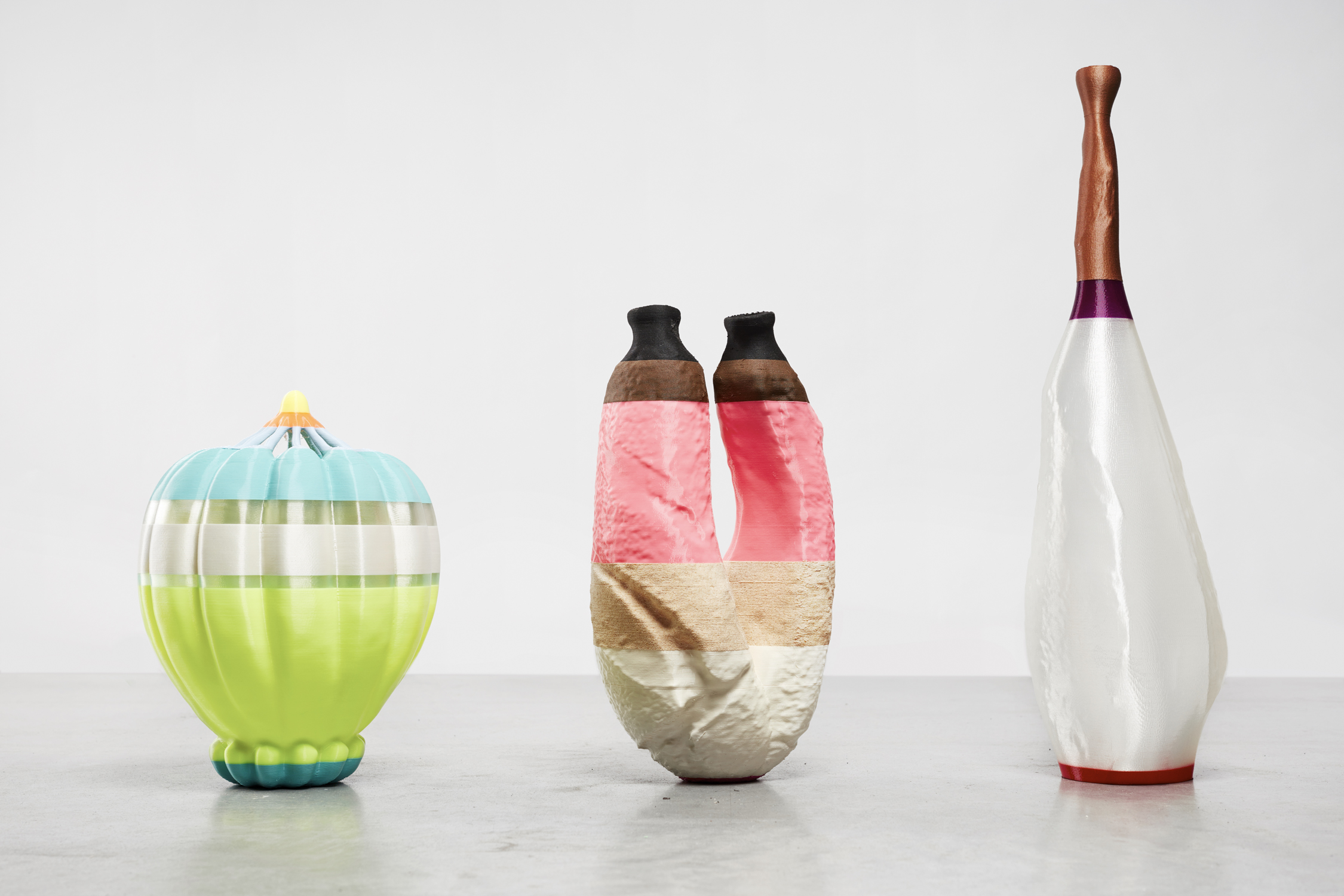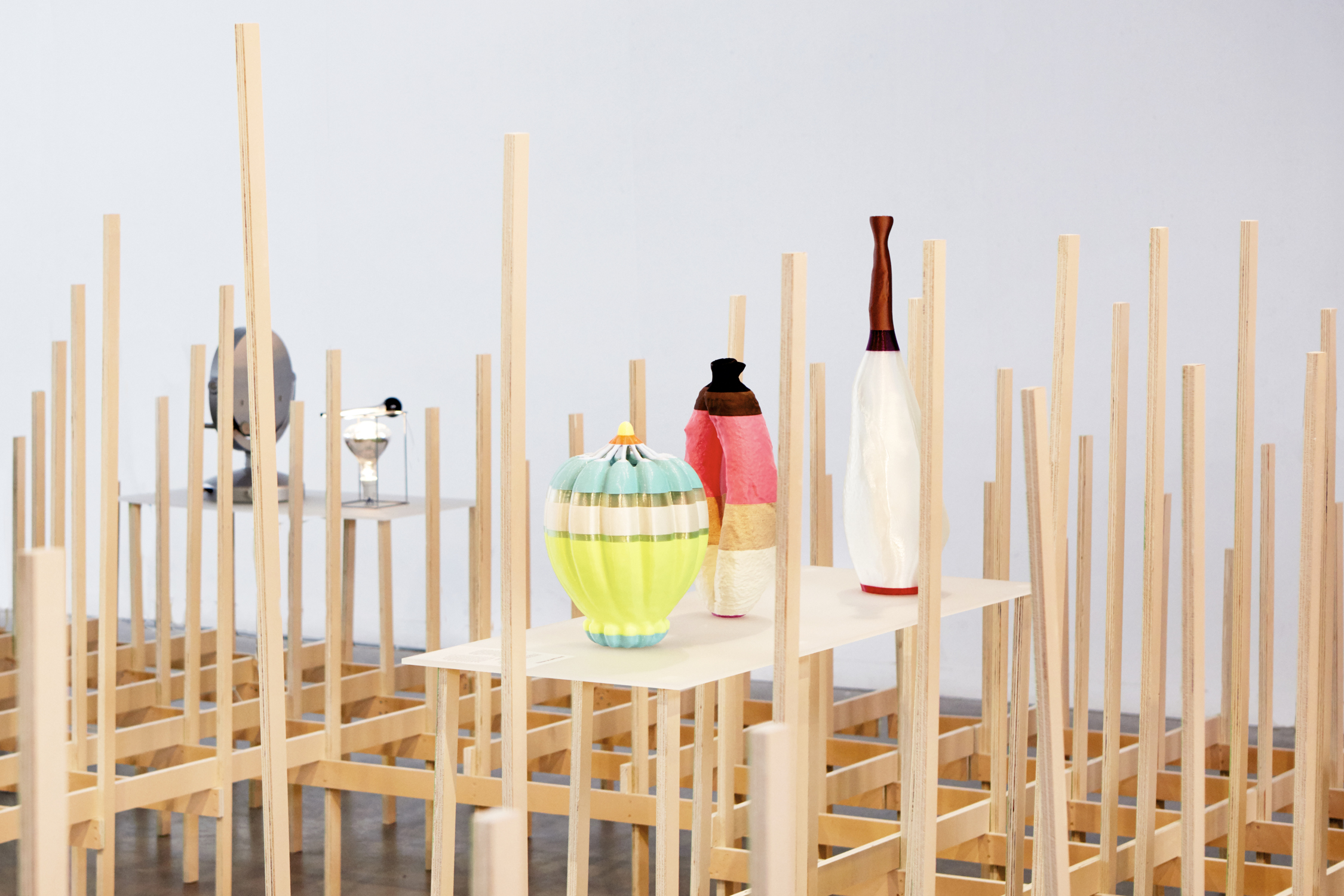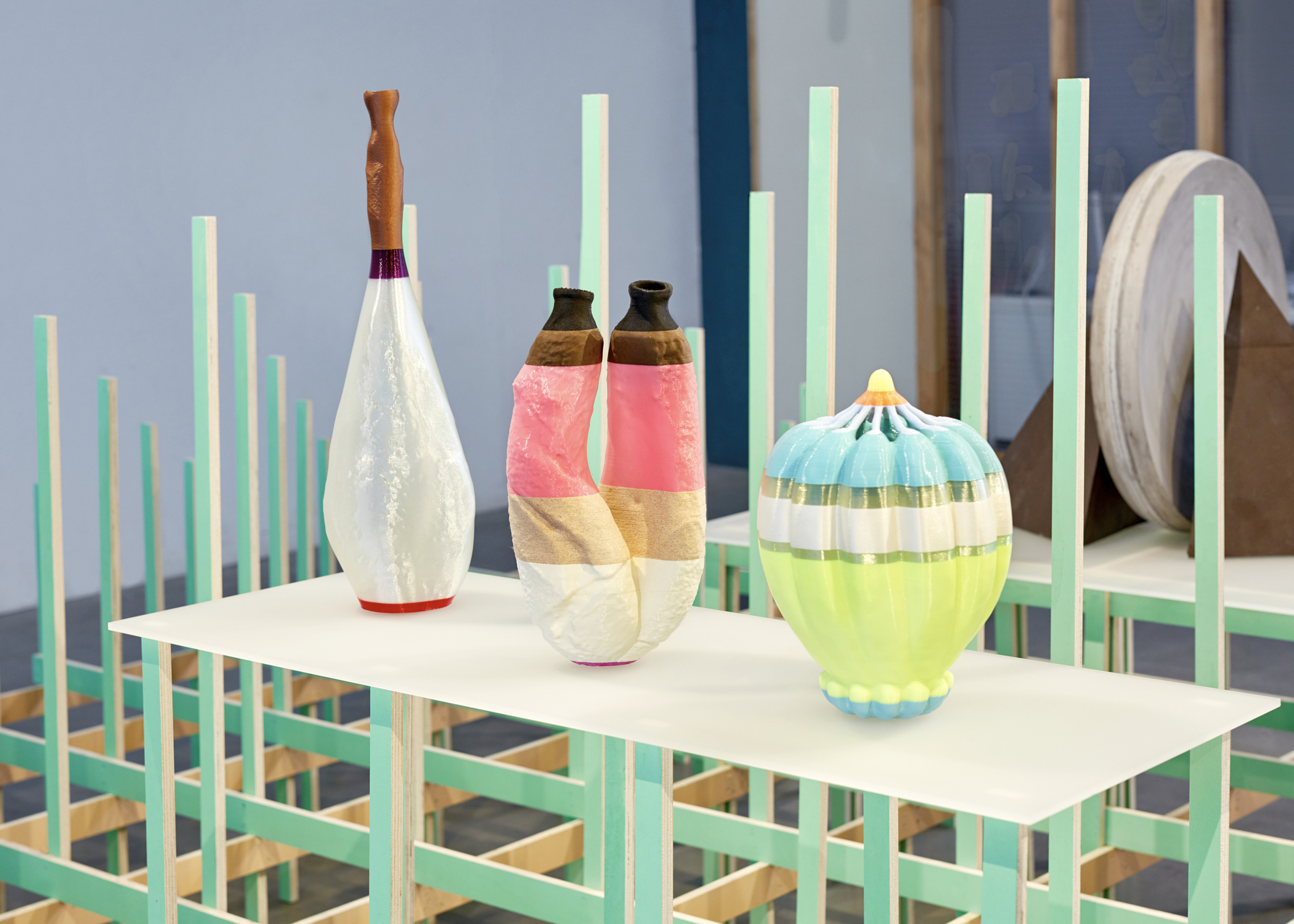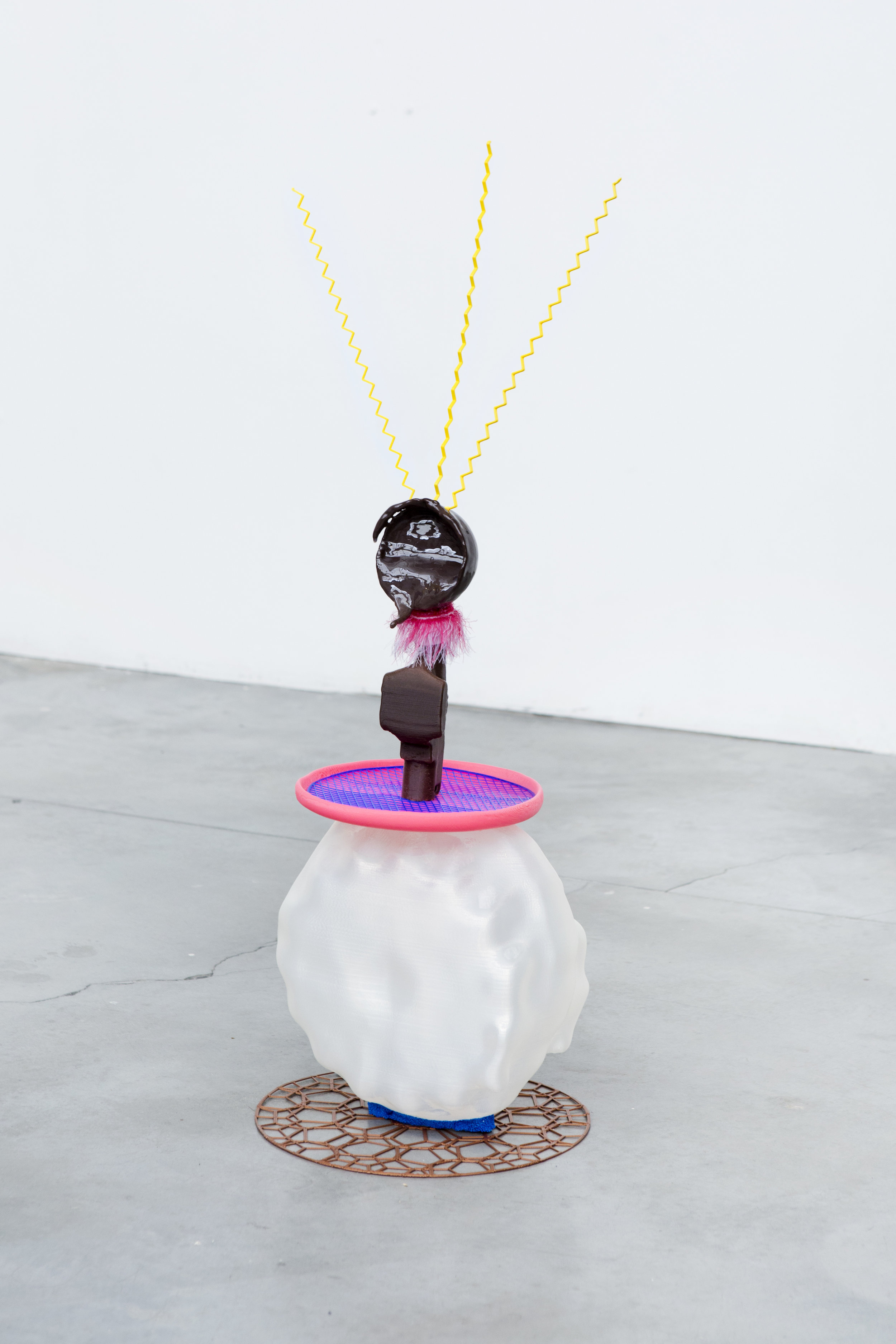 Who and what influence you for life and work?
I don't know if it's the best story to tell but I started everything when was in panic that I needed to graduate. All the companies have been asking me who I was and what I was doing. Trying to learn for what reason they would need me. Are you a carpenter? A 3D modeller? So I thought that I could be a 3D visualiser. I bought a 3D scanner which I've never been involved with before. I started to scan objects and play with them. I was assembling and re-using shapes.
Does your work get nourished from the city that you live in? How did it change when you moved from Eindhoven to Berlin?
I always try to get to a point in the most efficient way which has the best quality. Instead of drawing in the computer, I look at what I have around me and use it in my work. If I see something on the street that interacts me, a shape that I can use, I take it, scan it and work on it. Changing cities and travelling also change my surroundings and my inspiration. It depends on the vibe. It also gets a higher quality when I start seeing new things. I lived in Rotterdam before I moved to Eindhoven. When I went back for a while, I felt like I was falling into an old habit, doing the things I was doing 5 years ago. But when I moved to Berlin, to a new city, I met new people and ran into new objects.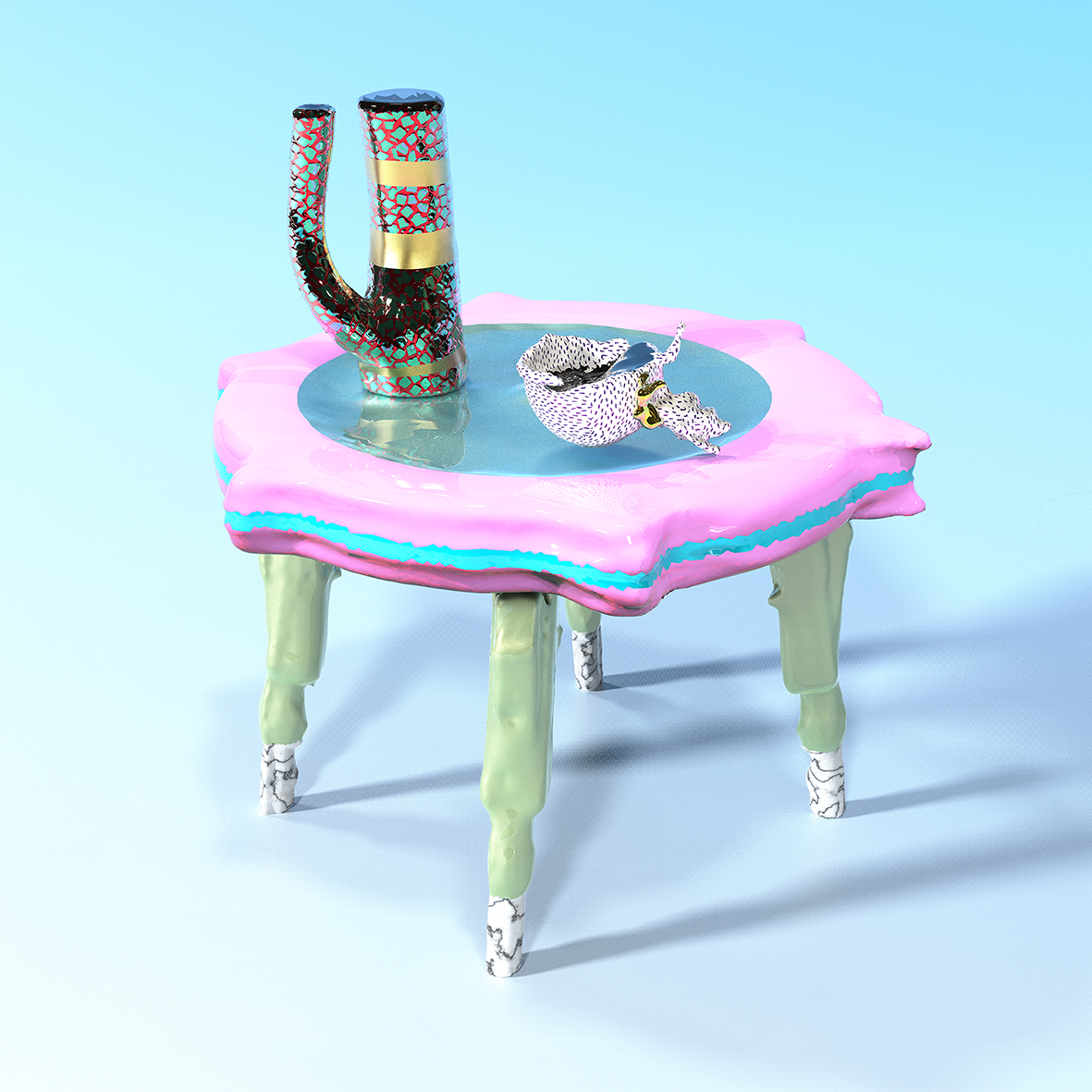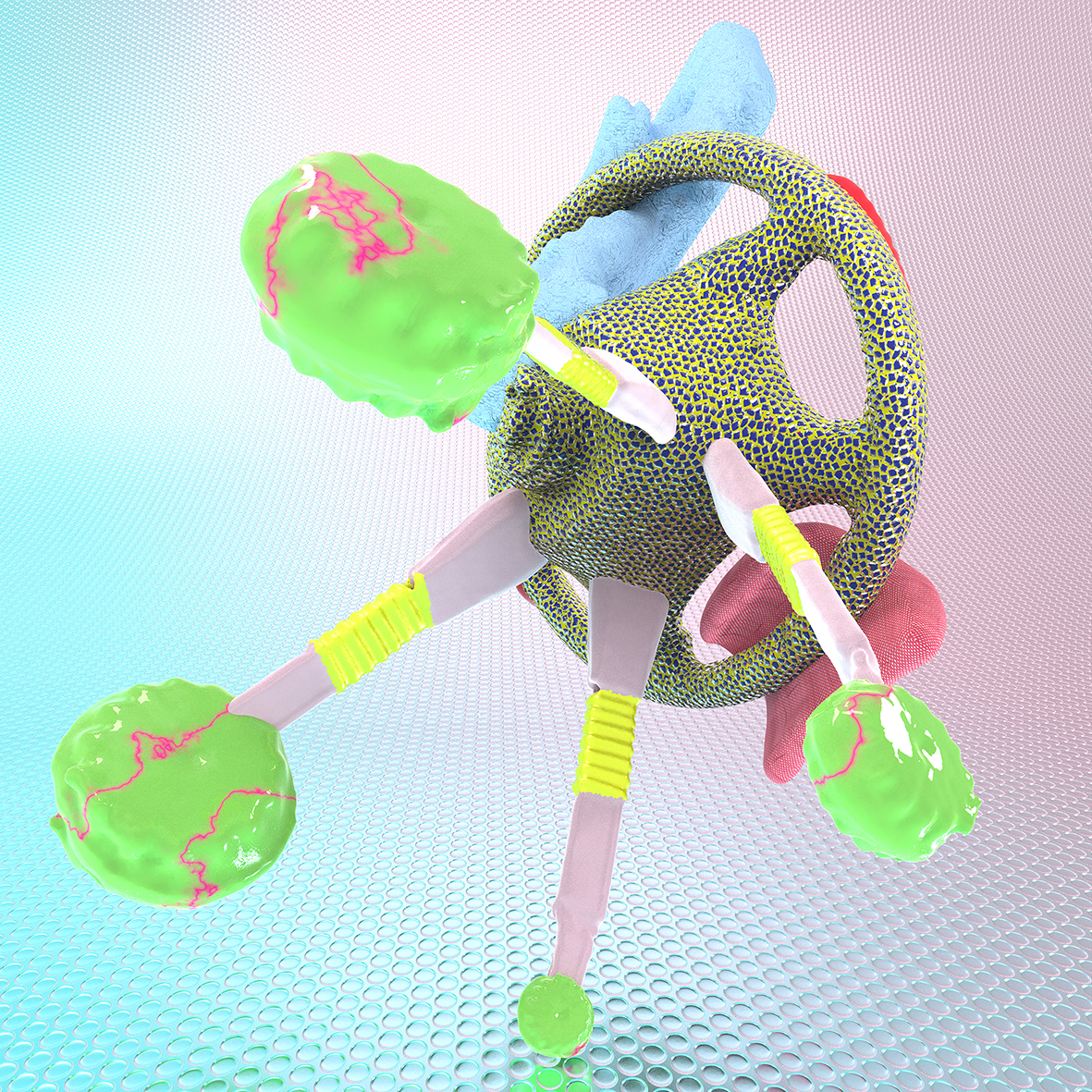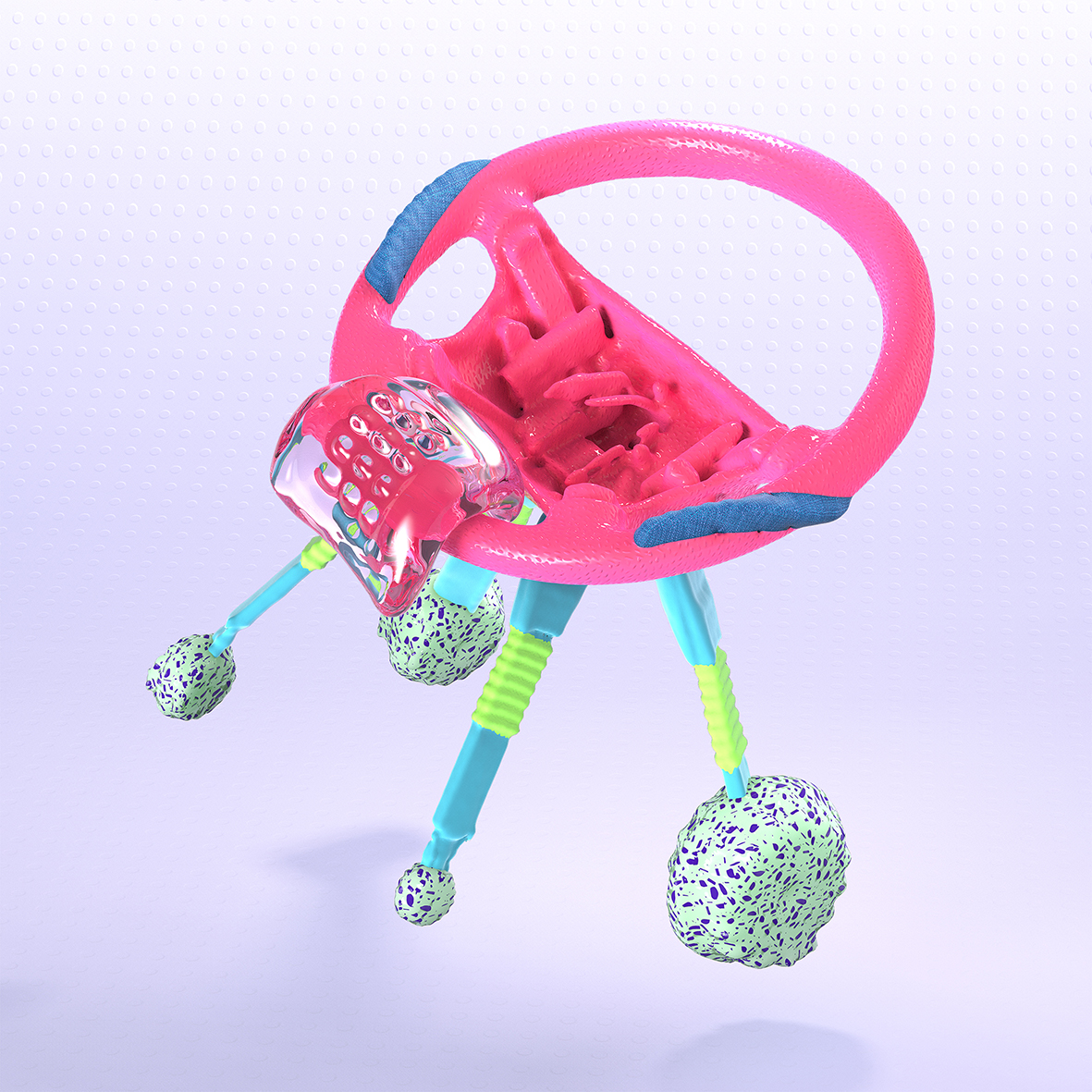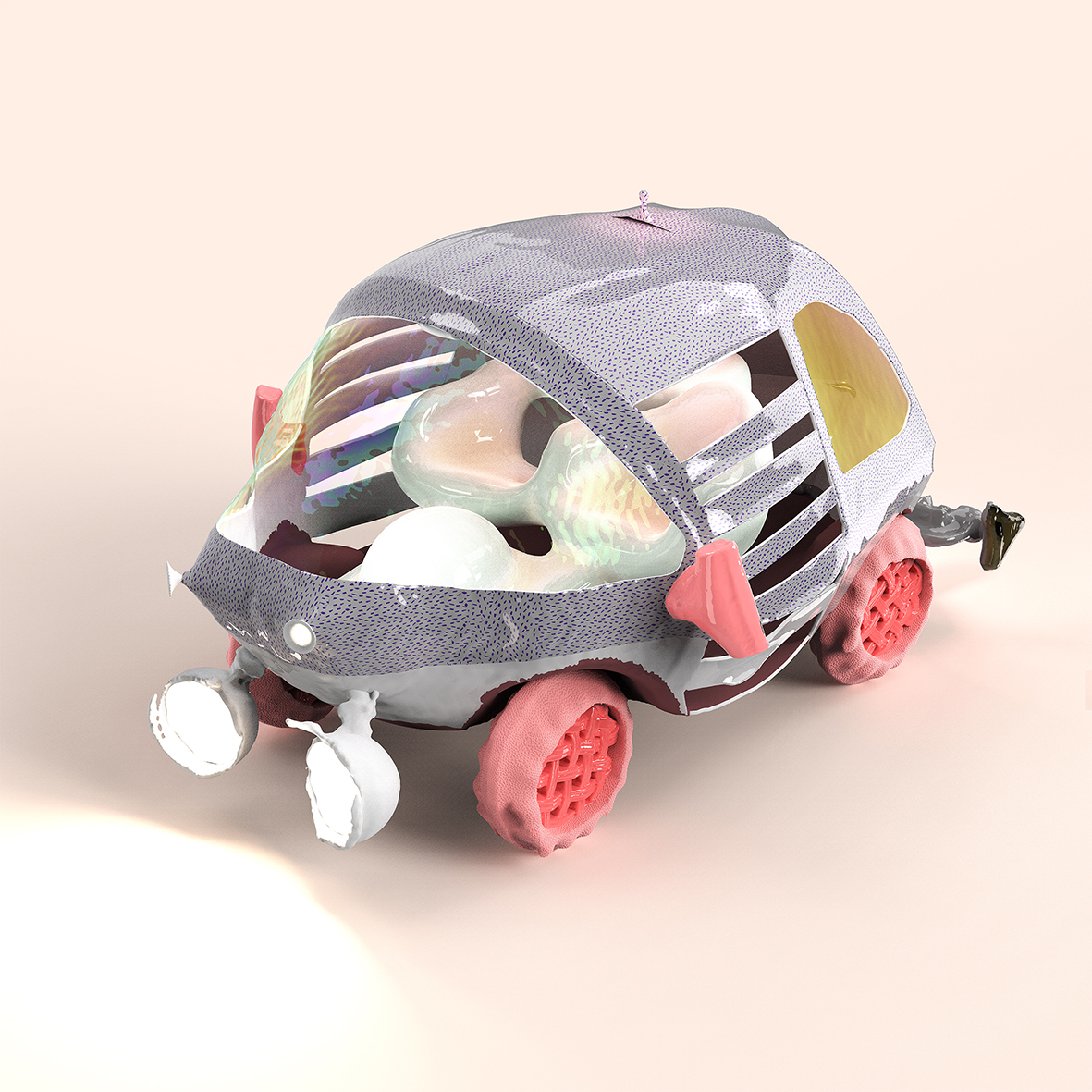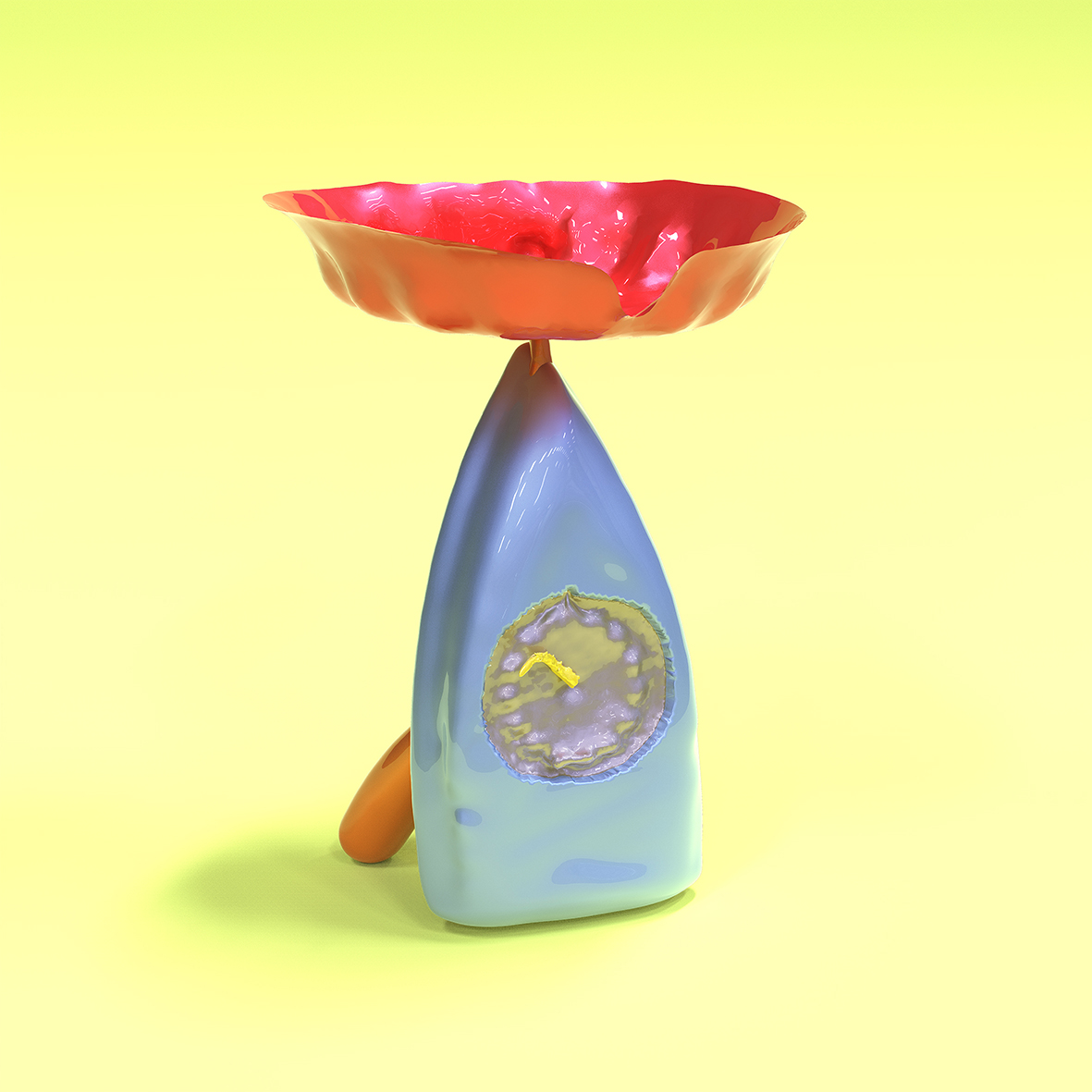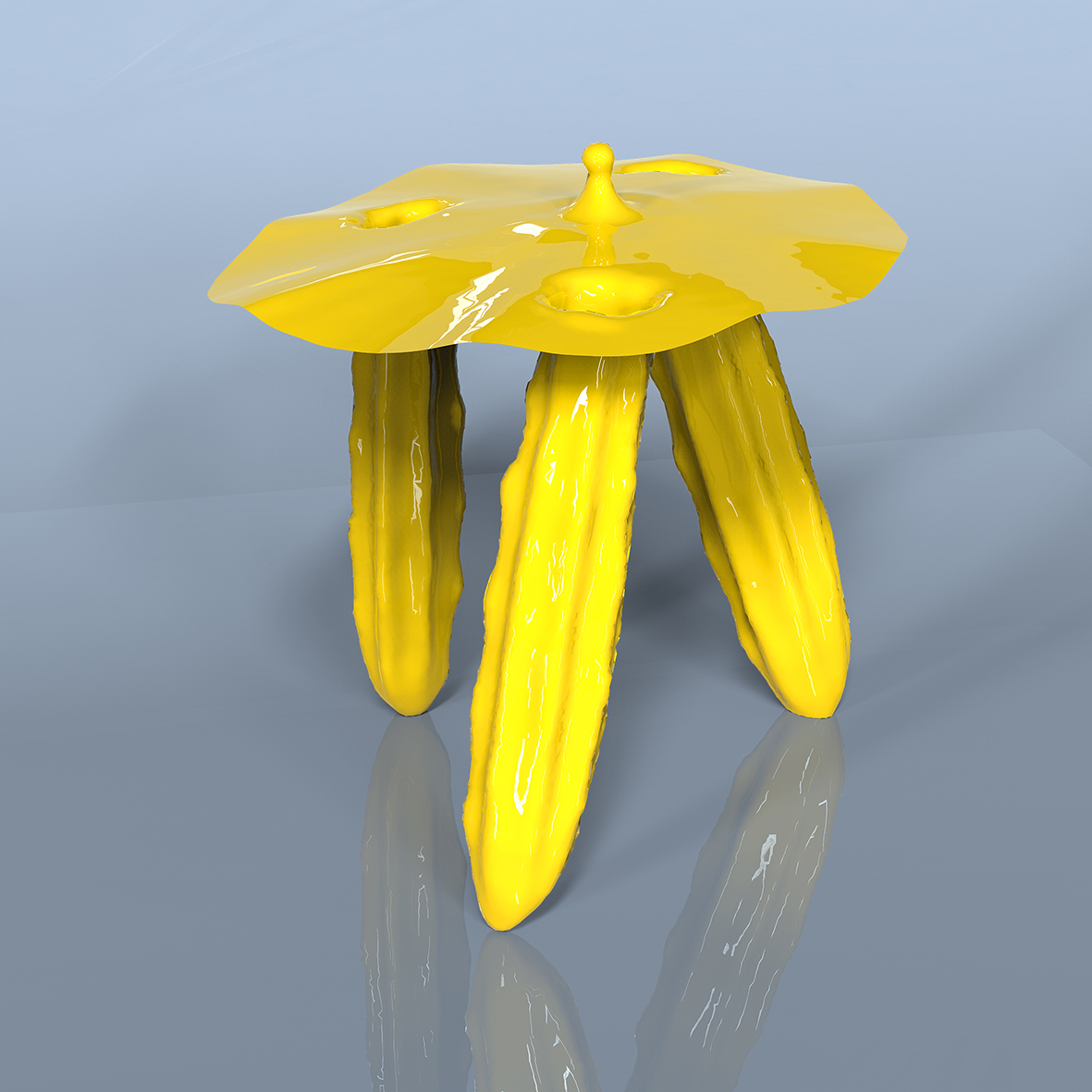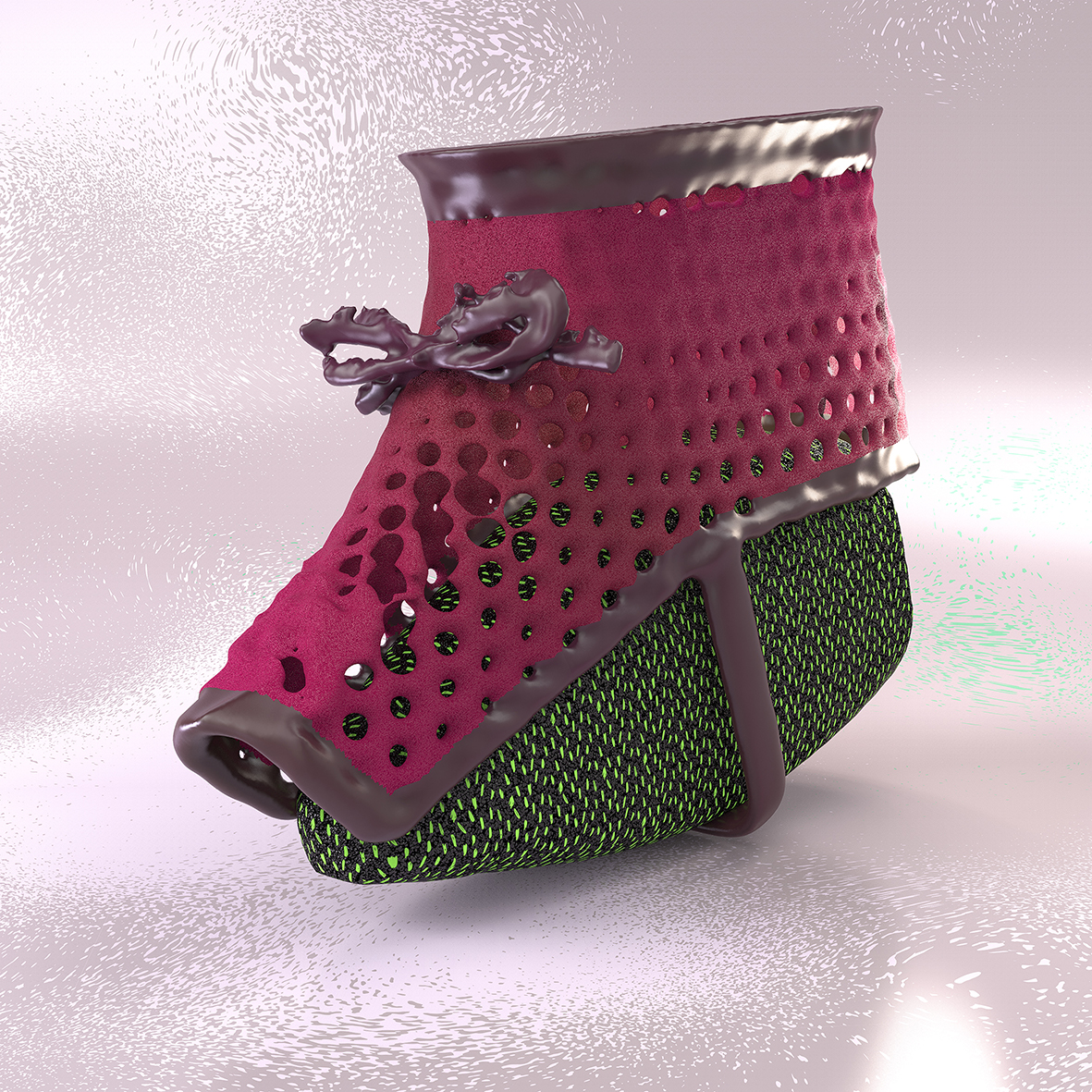 How close can we get to the physical reality by creating digital shapes?
I think it's useless to re-produce the reality. We should use the new technics to create new worlds. In the digital world, you are not limited by the objects, by the gravity. We already know how we can re-make the reality. So let's try to follow another path: How can we make different spaces where the legs or arms or eyes are not necessary? Maybe digital works can stay in the digital world. Why do we make exactly the same sun with the certain light and form we see everyday? We don't feel it in the digital world. We see only the screen through its quality.
Do you draw a line between your visual and product designs? Do you ever turn one into the other?
I think this is the question that more people should be aware of. Hopefully some group of people will grow to create objects only for the digital environments. When you say "feel yourself comfortable" there, you don't mean a comfortable chair, you think about nice images, color ranges etc. The meaning of the words and feelings change. Of course I don't mean that we should stick into the digital world. It's about the balance in between.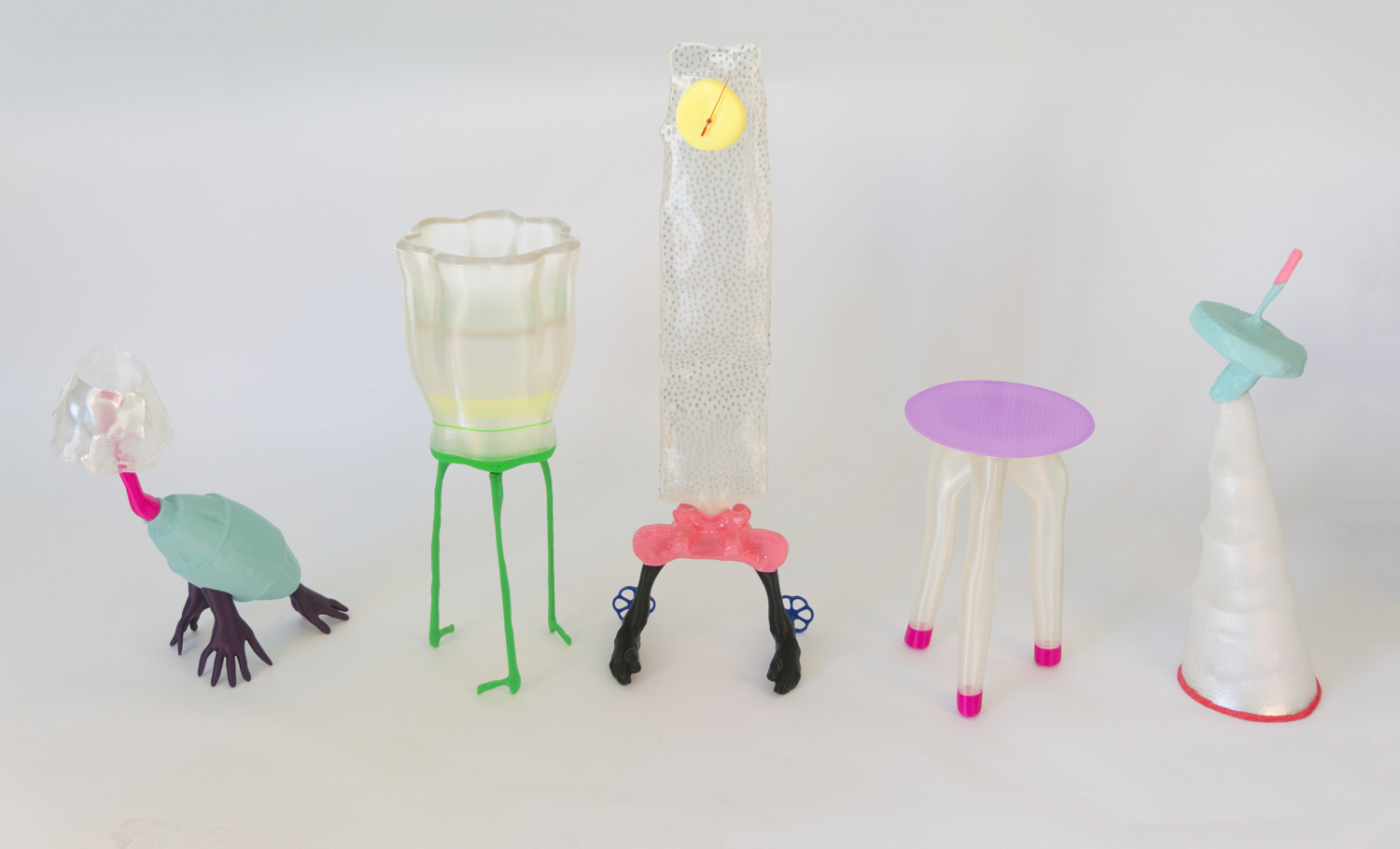 I also love the physical world, not being busy with the screen, creating objects, working with my hands, scanning them and re-modelling on the computer. Being in the real world, harvesting from there and seeing things with my eyes shape my process. I'm not searching online to download shapes. Because than I create digital on digital. I'm into how my phone or scanner can get in interpretation with the objects.